Professional Ball Press Machine with Good Performance
In order to produce high quality equipments, Fote Heavy Machinery adopts stainless steel as the main materials. Fote ball press machine features low power, large output and low cost, and we always provide the first class ball press machine with the most reliable price.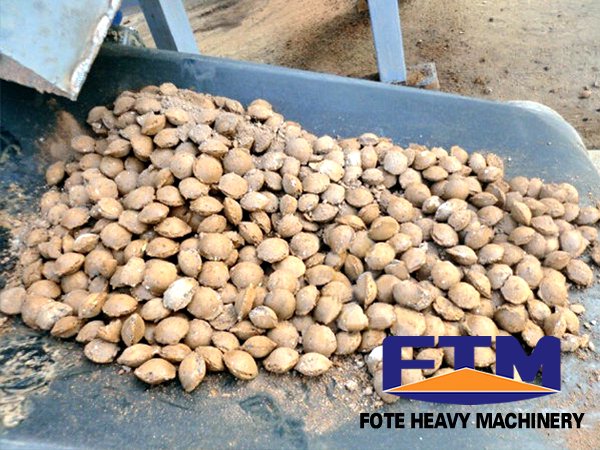 Fote ball press machine is used to suppress coal, iron, coke, aluminum, iron, iron oxide, carbon, charcoal, slag, gypsum, tailings, sludge, activated carbon, coke breeze and other wastes. Fote ball press machine is widely used in industries of refractory, power plants, metallurgy, chemical industry, energy, transportation, heating, etc. The finished materials with good economic and social benefits are energy saving and easy to transport which improves the utilization of wastes and realizes good economic benefit and social benefit.
To make high quality wood charcoal sticks, a good ball press machine is needed. Besides, material preparation is also one of the most important factors affecting the quality of briquettes (the particle size smaller than 1cm and moisture content less than 10%). Fote ball press machine has been parted into several sub-divisions, which work in a united manner to increase production capacity. In addition, we have some huge client bases in India as well as African countries, owing to our subsidiaries.
Ball press machines include compound crusher, feeder, horizontal mixer, briquetting machine and dryer. Briquettes plant can briquet powdery material that is difficult to take shape. The finished products feature energy saving, environmental protection and easy to carry. At the same time, the products increase waste utilization and achieve huge social and economic benefits, adapting to the development of the times. Briquettes plant is absolutely necessary in your factory.
If you need the latest price list, please leave us a message here, thank you! We guarantee that your information will not be divulged to third parties and reply to you within 24 hours.
Tell us your needs, there will be more favorable prices!