Two Important Factors for Work of Wood Pellet Mill
As an important parameter for work of wood pellet mill, water content in raw materials should be strictly and properly controlled. Under the same temperature, for raw materials with water content higher than 17%, hot-transfer rate will be lowered since a part of heat energy is used for evaporating water.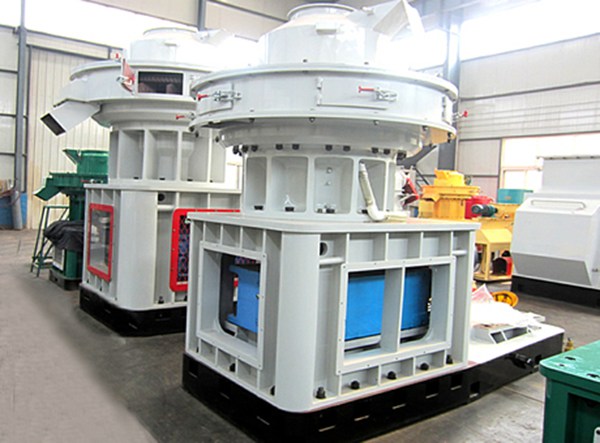 Evaporated water is easy to become high-pressure steam after being evaporated in molding sleeve. If steam pressure is stronger than the friction force between sleeve wall and raw materials, biomass pellets produced will be cracked and even explode out. If water content in raw materials is lower than 8%, pressure used for molding work will be asked more and more.
What's worse, energy consumption for molding work of wood pellet mill will increase. In general, water content in raw materials should be controlled at about 15%-25%. Molding pressure, closely related with the size and shape of mold, is an important factor for molding work of wood pellet mill.
Wood pellet mill, with discharging mouth smaller than feeding mouth, works by the way of extrusion molding. Raw materials, being fed into the mold from feeding mouth, are discharged out as biomass pellets from discharging mouth. To make the whole process run normally, molding pressure of wood pellet machine should be kept in balance with the frictional force in sleeve wall.
While, the frictional force has direct relationship with the size and shape of mould. Since pressures required for suppressing different kinds of raw materials are different, mould should be well-suited. Meanwhile, the size of mould can influence the strength and density of biomass pellets. Discounts for you on website!
If you need the latest price list, please leave us a message here, thank you! We guarantee that your information will not be divulged to third parties and reply to you within 24 hours.
Tell us your needs, there will be more favorable prices!