What Can You Get by Using Straw Pellet Mill?
As an amazing machine to turn agricultural and forestry wastes into things of great value, straw pellet mill is more and more used under the current markets. For the finished products of straw pellet mill, they are featured in the high thermal efficiency, easy transportation and convenient storage. With the ability to take the places of fossil fuels like coal, oil and natural gas, biomass particles produced by straw pellet mill can serve as fuels or fodders.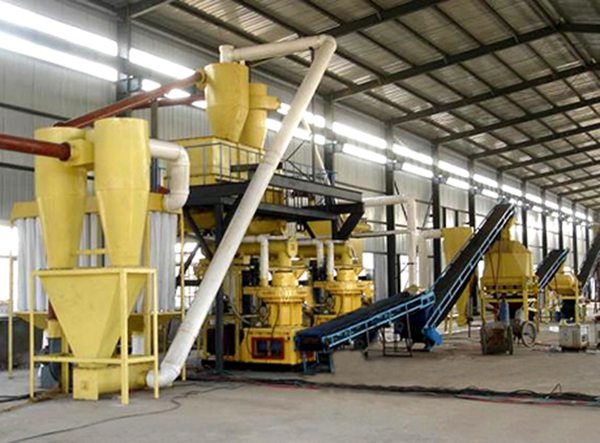 If you want to make the biomass pellets serve as fuels, you'd better to add certain amount of oil in raw materials. Oil addition in proper amount can effectively reduce the wear and prolong the service life of straw pellet mill. What's more, it can make the pelletizing work easier than before. It should be noticed that the amount for oil addition should be proper. As to the addition way, it consists of two parts: 30% in mixing part and 70% in pelletizer.
If you want to make the biomass pellets serve as fodders, there is no need to mix raw materials with oil. To process agricultural and forestry materials into biomass pellets, it is the premise to strictly control the water content in raw materials. If water content is too high, pellets produced will be very loose. At last, it is important to make maintenance work for straw pellet mill. To improve the working efficiency of straw pellet mill, thorough cleaning and frequent maintenance are necessary.
Interested in the straw pellet mill of FTM China Machinery? Greater discounts for you within three months.
If you need the latest price list, please leave us a message here, thank you! We guarantee that your information will not be divulged to third parties and reply to you within 24 hours.
Tell us your needs, there will be more favorable prices!