Types and Selection of Biomass Briquette Machines
The biomass briquette machine is designed to make the crushed biomass materials such as crop straws, wood leftovers and other biomass wastes into efficient and green briquettes or pellets which are mainly used as biomass fuels.
Fote Heavy Machinery has spent over twenty years in researching and developing the advanced biomass briquette machines. Technically speaking, our patented briquetting machine can be divided into three types: mechanical type, hydraulic type and screw extruding type.
The mechanical type biomass briquette machine includes die press roll type and punch ram-type. The hydraulic type briquette machine usually makes raw materials into bigger briquettes with density of 0.4-0.7ton/m3. While the screw extruding type biomass briquette machine is widely used in the carbon rods production with hot extrusion method.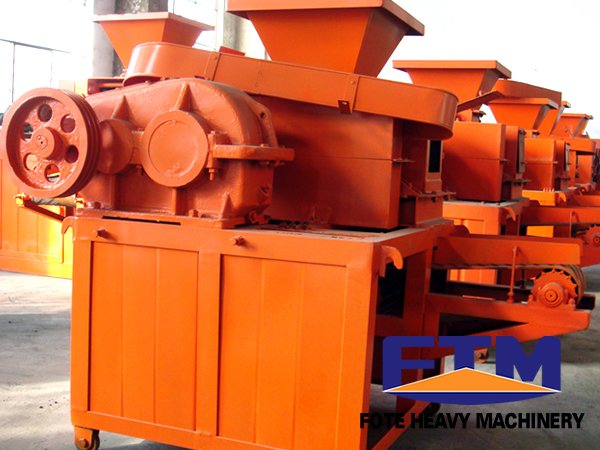 Among so many wood pellet machines, how can users select the ideal one all by themselves?
First, customers should pay attention to the importance of bearings and motor of the briquetting machine. Generally, the biomss briquette machine will work with high strength for about 24 hours with non-stop, which raises a strict requirement for the bearing quality. We should be careful not to buy the products adopting poor quality or refurnishing bearings.
It's obvious that the performance of the motor which acts as the core power has direct influence on the production of the biomasss briquette machine. We have to admit that the double motor wood pellet machine is more advanced because it is more power saving, balanced and productive, and of course it's much more expensive.
Good products depend on good service. When selecting the biomass briquette mahcinel, customers should also bear the after-sale service quality in mind. If you are interested in our products, please visit our website: http://www.woodpelletmillsell.com.
If you need the latest price list, please leave us a message here, thank you! We guarantee that your information will not be divulged to third parties and reply to you within 24 hours.
Tell us your needs, there will be more favorable prices!