How to Get the High Output of Straw Pellet Mill?
Along with the improvement of processing technologies for straw pellet mill, quality of biomass pellets will be more and more great. Even though the cost for manufacturing pellets is very high, feeding efficiency of pellets is much still higher than that of other breeds. At present, pellets produced by straw pellet mill are very popular. To get the high-grade pellets, the pelletizing process is of key importance.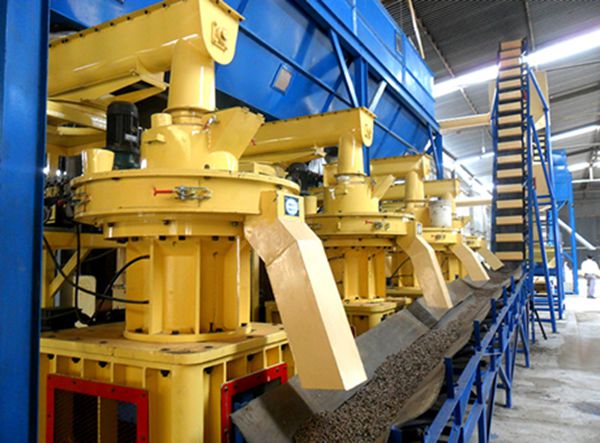 Factors for influencing the pelletizing work are many. The following content will discuss about them one by one. For different raw materials, their water content are different. Temperature for suppressing raw materials is different, too. According to the kinds of raw materials, you should adjust the addition of steam well.
In general, the suppressing effect can be the best when water content in raw materials varies from 16% to 17%. Except for the above, temperature in pressing dies of straw pellet machine should be lower than 85℃. If raw materials are too coarse, you will confront the problems like serious wear of press rollers and dies, low output and great energy consumption. Therefore, you should reasonably adjust the fineness of straw pellet making machine.
For the fat in raw materials, it has small influence to the pelletizing work of straw pellet machine. While, for the added fat, it has great influence to the pelletizing work. Higher the addition of fat, greater the looseness of biomass particles. Generally, the addition of fat should not be higher than 3%. Or else, the starch is easy to be pasted.
Interested in the straw pellet mill of FTM China Machinery? Discounts for you on website!
If you need the latest price list, please leave us a message here, thank you! We guarantee that your information will not be divulged to third parties and reply to you within 24 hours.
Tell us your needs, there will be more favorable prices!