Biomass Pellets of FTM Straw Pellet Making Machine
Straw pellet mill, regarded as the most ideal equipment to make the biomass pellets, is featured in the high working efficiency, long service life and strong working capacity. The thermal efficiency of biomass pellets is very great varying from 3,900kcal to 4,800kcal. After being carbonized, the thermal efficiency of biomass pellets can be higher about 7,000-8,000kcal. For the biomass pellets, their purity is very high. Without foreign matters inside like coal gangue and stone, biomass pellets is rich in carbon content.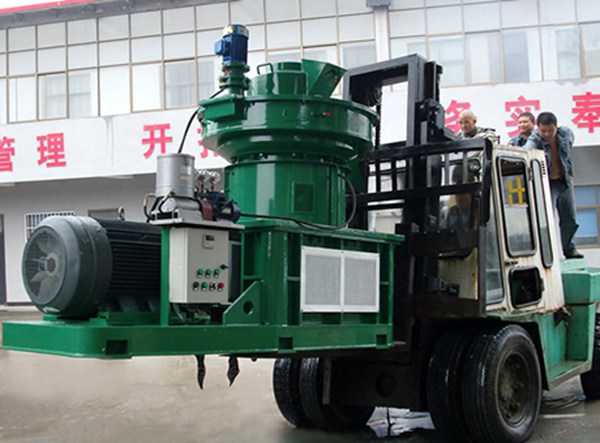 Biomass pellets of great economic value, without caustic content inside, can prolong the service life of boilers. Since the biomass pellets do not contain the contents of sulfur and phosphorus, they are friendly to environment when being burned. To improve the working environment and reduce the labor cost, it is advisable to use the biomass pellets. For the ash produced by burning the biomass pellets, it is the excellent organo-potash fertilizer.
By virtue of the superior features, biomass pellets are widely accepted around the world. Compared with the traditional fuels like coal, oil and natural gas, biomass pellets are more economic and environmental-friendly. Featured in the small volume, easy storage and convenient transportation, biomass pellets can take the places of fossil fuels like coal, oil and natural gas, etc.
Known as the NO.1 brand of China Mining Machinery, FTM China Machinery is a professional supplier of straw pellet making machine. With the strategic thought of green industry and internationalization, FTM is trying its best to integrate the most advanced technologies, high-leveled intellectuals and world-level theories into the development process.
Interested in the price of straw pellet mill? Leave messages on website to get the discounts!
If you need the latest price list, please leave us a message here, thank you! We guarantee that your information will not be divulged to third parties and reply to you within 24 hours.
Tell us your needs, there will be more favorable prices!