Tree Bark Pellet Machine Reduces Energy Consumption
Several years ago, because of limited raw materials tree bark pellet machineis very hard to sell. But with the supporting polices and people's attention on environmental protection, biomass industry has been booming in recent years. And the main materials are not only straws but also the broader biomass materials, like sawdust, rice hulls, furniture factory scraps, paper, garbage, dregs, mushroom, etc.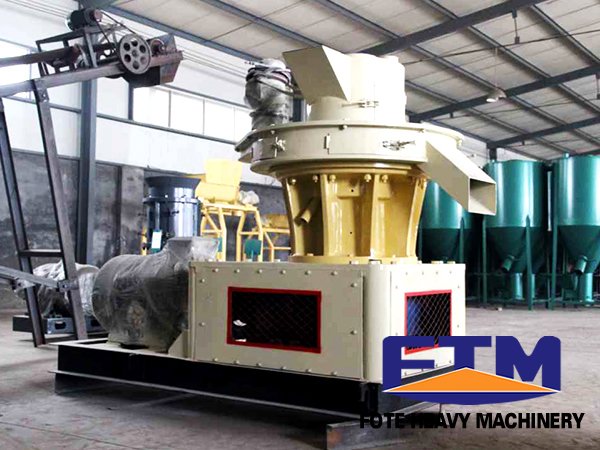 Universality of raw materials can reduce cost, because parts of the raw materials are unwanted waste. Waste utilization making a substantial profit and encouragement from government result that tree bark pellet machine is popular in domestic market. The increment of biomass materials is a good news for our manufacturers but also a challenge. Fote has successfully created the tree bark pellet machine for sawdust, straw, rice husk, bamboo, wood powder, palm and grass. If you have other materials, you can contact us and our designer will provide you an individual machine in accordance with your specific situation.
Tree bark pellet machine absorbs the essence of the granulating machine at home and abroad, and the core component is 'double stack mold'. Its equipment structure is unique, and the pinch roller adopts high alloy wear-resistant material.
Tree bark pellet machine is widely used in many industries, like the furniture factory. We know that there are many abandoned wood chips and wood bricks, and they were often burnt before. Such behaviour would produce great waste. The reserves of energy is less and less in the world that energy saving has become our common sense. Fote tree bark pellet machine can pellet wood chips and bricks into granules through crushing and drying. Wood pellets can replace a part of the coal and they can save energy and reduce environment pollution.
If you need the latest price list, please leave us a message here, thank you! We guarantee that your information will not be divulged to third parties and reply to you within 24 hours.
Tell us your needs, there will be more favorable prices!