A Brief Analysis About Briquetting Press Machine
From the design, manufacturing to marketing, we always have the interest of the customers at heart. The company will pass through the objective by' creating remarkable brand, providing the first-class service', wholeheartedly serving for all customers. At the same time, we promise that we can finish the delivery in the allotted time.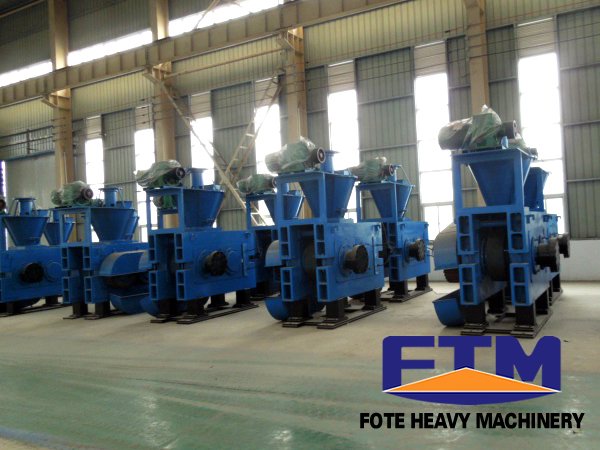 Most countries in the world, especially developed ones, are committed to development and application of biomass energy, aiming to protect national mineral resources and guarantee the energy security. Coal briquettes produced by Fote briquetting press machine is clean fuel that can replace coal, petroleum and gas which successfully responses to the international call for ' energy saving and, environment protection'. In addition, raw materials for the briquetting press machine are abundant and cost little. Investing in the project will produce incalculable market value.
Your recognition is our driving force for development. With the development of economy, fuels has been more and more diversify and environmental. Fote briquetting press machine based on years' research and development is the first patented product in this field in China, which reaches the international advanced level. Our briquetting press machine features advanced technology, reasonable structural design and selective materials. Coal briquettes produced by our briquetting press machine has smooth surface and is almost unbreakable. During normal operation, the machine has good stability which solves the shaking problem caused by low quality raw materials and light machine weight.
We have been producing briquetting press machine for more than ten years. Fote briquetting press machine features stable performance and reliable quality. With the continuous effort, our briquette machine has widely applications.
If you need the latest price list, please leave us a message here, thank you! We guarantee that your information will not be divulged to third parties and reply to you within 24 hours.
Tell us your needs, there will be more favorable prices!