Points for Notice to Run the Straw Pellet Mill
As its name implies, straw pellet mill is mainly used to suppress agricultural and forestry straws into pellets of great value. Finished products of straw pellet machine, as the ideal alternates of natural resources like coal, oil and gas, are of great economic and social benefits. If you want to make fodders of high protein like milk feed, calf feed and concentrated feed, you can add sufficient powders or moderate urea into raw materials before the working process of straw pellet making machine.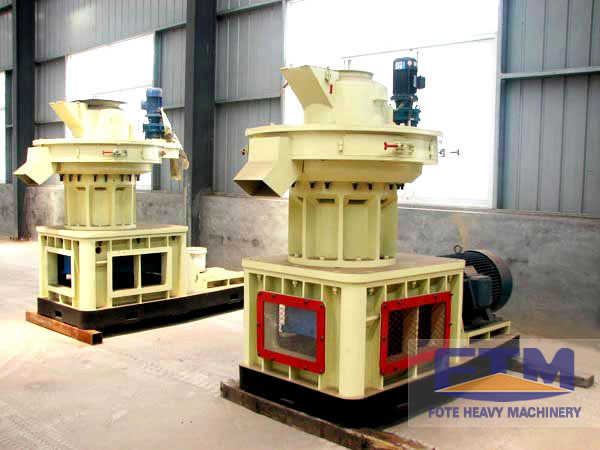 During the manufacturing process of pellets, you should not add steam. Along with the rising temperature, urea becomes more and more soluble. If you add steam at this time, the urea will be dissolve. As a result, raw materials will become wet and easy to cause the block of pressing die. For those heat-sensitive materials like dried skim milk, white sugar, glucose and whey powder, their viscosity will significantly strengthen after being heated. When temperature rises to 60℃, they begin to be coked. More seriously, the die holes will be seriously blocked.
For those inorganic materials, they are poor in bonding power and pelletizing performance. During the working process, key parts of straw pellet mill will be seriously worn out. Sometimes, the die holes will be seriously blocked by these inorganic materials. Known as the NO.1 brand of China Mining Machinery, FTM China Machinery welcomes you to come for site visit and inspection.
Interested in the price of straw pellet making machine? Leave messages on website for more information.
If you need the latest price list, please leave us a message here, thank you! We guarantee that your information will not be divulged to third parties and reply to you within 24 hours.
Tell us your needs, there will be more favorable prices!