Factor of Material Size for Work of Straw Pellet Mill
During the manufacturing process of pellets, you may confront failures like blocking of ring die, low working efficiency and false information labeled on rating plate, etc. These failures may bring a lot of troubles for fodder enterprises and seriously influence the normal production. The following content will discuss about the factor of material size for the working efficiency of straw pellet machine. Finer the size of crushed materials, greater the ability for materials to absorb the steam. What's more, for those crushed materials, they are easy to be modulated and pelletized.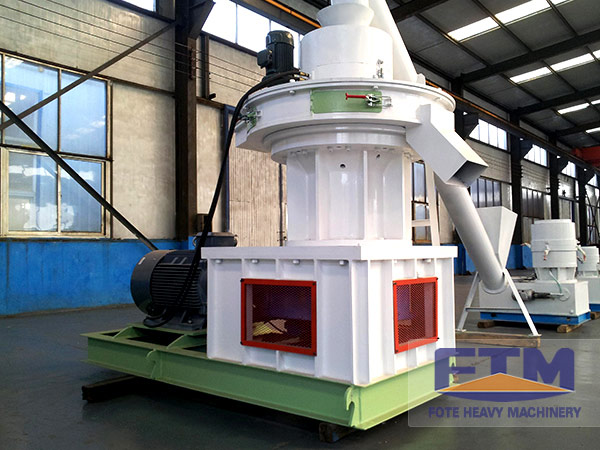 From the pelletizing perspective, for those finer raw materials, they are not easy to block the die holes. While, power consumption for crushing raw materials is quite high. For those thick raw materials, they are easy to abrade the ring die and press rollers. More seriously, they are difficult to be formed. Confronted with the situation to pelletize thick materials, you have to bear the consequences of great energy consumption, low output and poor pasting.
Compared with other counterparts in China, FTM China Machinery has enough strong technological support. With three state-level machinery research institutions and more than 50 national patents, FTM China Machinery has established favorable relationship with department of science and technology as well as key universities and colleges. By virtue of the above support, FTM China Machinery can become the NO.1 brand of China mining machinery.
Interested in the price of straw pellet machine? Leave messages on website to get the discounts! Surprises for you on website!
If you need the latest price list, please leave us a message here, thank you! We guarantee that your information will not be divulged to third parties and reply to you within 24 hours.
Tell us your needs, there will be more favorable prices!