Modulation Time for Work of Straw Pellet Machine
Straw pellet mill, also named as straw pellet machine, is mainly used to suppress agricultural and forestry materials like Straw, Rice Hulls, Corn Straw, Saw Dust, Wood Shavings, Tree Bark, Peanut Hull, Crop Straw, etc. If you are troubled with the above materials, straw pellet making machine of FTM China Machinery will be a wonderful choice for you. The duration for modulating materials has relatively great influence for the output of straw pellet mill and quality of finished products.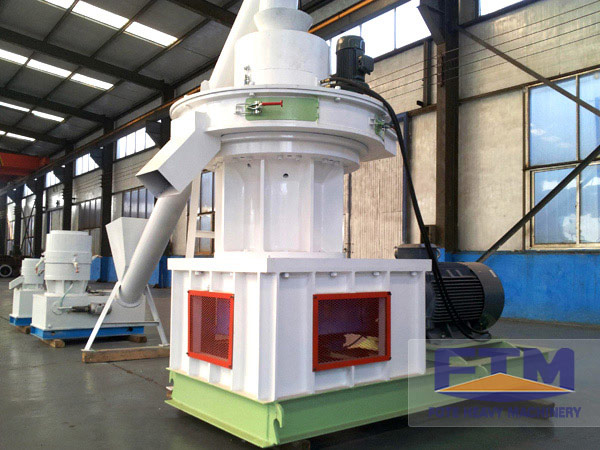 As long as the time for modulating materials is appropriate, starchy material can be properly pasted. Meanwhile, component in materials like vitamin can not be seriously damaged. In general, for the production of shrimp feeds, starch inside materials should be fully pasted. Based on this situation, duration for modulating materials should be as long as possible. While, for the production of poultry feeds, the modulation period should be as short as possible.
Duration for modulating materials is more dependent on the type of modulator. For the modulator installed in straw pellet mill, its length is about 0.7-0.8m. As to the time for raw materials to pass through the modulator, it is about 15-30s. While, for straw pellet making machine equipped with agitator, the angle for installing the stirring blade can also influence the time for modulating materials. Known as the NO.1 brand of China Mining Machinery, FTM China Machinery hopes to work with you in the near future.
Interested in the price of straw pellet mill? Leave messages on website to get the discounts. Meanwhile, we have the E-books of straw pellet machine for you at free.
If you need the latest price list, please leave us a message here, thank you! We guarantee that your information will not be divulged to third parties and reply to you within 24 hours.
Tell us your needs, there will be more favorable prices!