Steaming Speed for Work of Straw Pellet Mill
Straw pellet mill, also named as straw pellet machine, is mainly used to make the biomass pellets. The biomass pellets, as the finished products of straw pellet making machine, are able to take the places of natural resources like coal, oil and natural gas. In order to ensure the pressure and flow of steam and effectively avoid the condensed water entering into the modulator, you should reasonably design the steam pipe. For the steam pipe, it connects the modulator of straw pellet mill and steam cylinder in boiler plant together.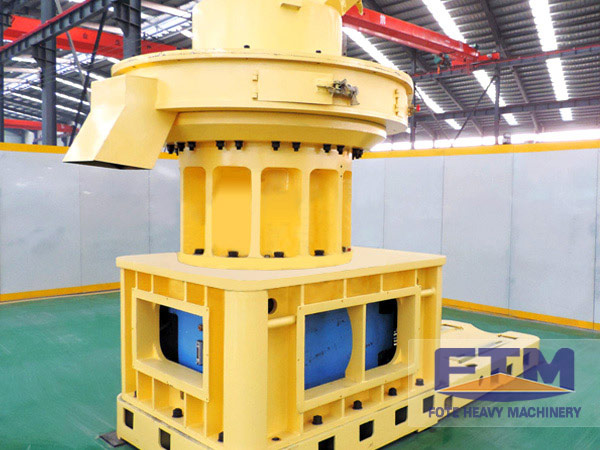 Near the modular on the working site, you should install a small steam cylinder and steam trap connection. For the role of steam trap connection, it can discharge the cold water in the pipe for connecting the steam distributor and small cylinder. In order to make the pressure of steam in modular stable, you should install a valve for reducing the pressure in pipe. Besides, for the moving speed of steam into modulator, it can influence the mixing effect between steam and feeds.
The moving speed and amount of steam can decide the caliber of pipe. For most enterprises of feeder, they may confront the failure for using steam. The major reason is the small caliber of pipe for reducing the steam pressure. In order to implement the service spirit of being responsible for every procedure, every product and every customer, FTM China Machinery owns a package of services. The one-stop service can be offered from basic design, equipment manufacturing to site installation and after-sale maintenance.
Discounts of straw pellet mill for you on website!
If you need the latest price list, please leave us a message here, thank you! We guarantee that your information will not be divulged to third parties and reply to you within 24 hours.
Tell us your needs, there will be more favorable prices!