Working Principle of FTM Straw Pellet Machine
Straw pellet mill, also named as straw pellet machine, works under the circular motion. For the moulding plate and press rollers, being specially treated, are made of excellent alloy steel. Under the force of friction, principal axis and flat die drive the press rollers to move. For raw materials between press rollers and moulding plate, they can be pasted under the high temperature. For the protein inside, it can be clotted and deformed. For the finished products, their length can be adjusted by the cut.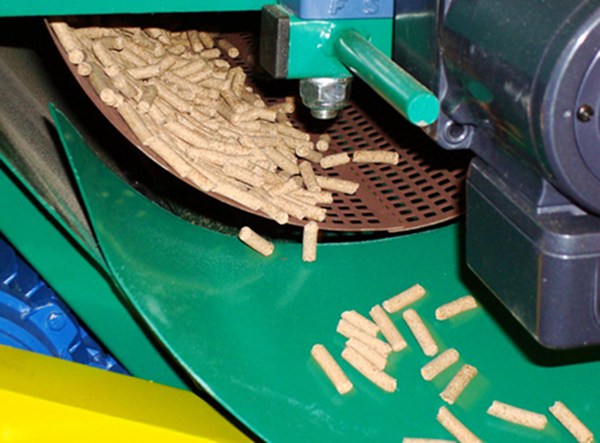 Being suppressed by the press rollers and extruded by the pressing dies, the finished particles can be delivered out through the dump disk. Through the detailed survey for the current conditions of pellet machines at home and abroad, FTM China Machinery designs and produces the straw pellet mill. Featured in the great hardness and strong density, the finished products of straw pellet machine can be widely used for small or medium-sized aquaculture, plant for processing grain and feed, livestock farm, poultry farm and individual farm.
During the working process, you do not need to add water and dry materials. When the temperature in straw pellet making machine naturally rises to about 70℃, starch inside can be pasted. Featured in the complete curing, smooth surface and high hardness, finished products of crop stalk pellet machine can be stored for a much longer period. If you are owners of poultry farms or feed processing plant, straw pellet mill can be the top choice for you to reduce the production cost and improve the economic benefits.
Discounts of straw pellet mill for you on website!
If you need the latest price list, please leave us a message here, thank you! We guarantee that your information will not be divulged to third parties and reply to you within 24 hours.
Tell us your needs, there will be more favorable prices!