General introduction to Straw Pellet Machine
Featured in the innovative design, reasonable structure, stable performance and simple operation, straw pellet mill is becoming more and more popular around the world. For those easy-wearing parts like press rollers and abrasive disk, they are made of excellent alloy steel. For the service life of alloy steel, it is about three times of ordinary steel. For those powdered materials, they can be processed into pellets for one time. Featured in the smooth surface and great density, finished products of straw pellet making machine can be pasted when temperature naturally rises to about 70℃.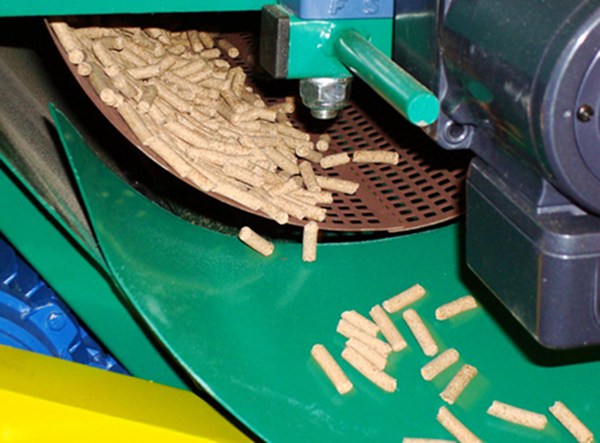 Since the interior of pellets is fully and deeply cured, they are not easy to be rotted and deteriorated. Therefore, these pellets can be stored for a much longer period. Besides, if you feed your poultry with these pellets, the fattening period will be shortened a lot. Meanwhile, your production cost can be saved a lot. For the newly-purchased straw pellet mill, it should experience a period for running-in. At first, you should evenly mix the powdered materials about 5 or 10 kilogram with the edible oil.
Then, after operating the straw pellet mill, you can use the wrench to adjust the screws and press rollers. The running-in period is over when pellets are normally discharged out. To adjust the length of finished pellets, you can adjust the blades installed at the discharging mouth. For the discharged pellets, they are relatively high in temperature. They can be stored and packaged until being cooled to the room temperature.
Discounts for you on website! FTM China Machinery sincerely welcomes you to come for site visit and inspection.
If you need the latest price list, please leave us a message here, thank you! We guarantee that your information will not be divulged to third parties and reply to you within 24 hours.
Tell us your needs, there will be more favorable prices!