Working Process of Fote Charcoal Briquette Machine
There are several technological processes from the raw materials to finished coal briquettes, such as feeding, adding binder, stirring, briquetting and drying. In your production, you need feeder, biaxial mixer and dryer. The feeder can ensure the uniformly of the feeding materials, and the blender can realize the uniformly mixing of materials and binder. By this way, the quality and uniformity of the finished coal briquette will be guaranteed.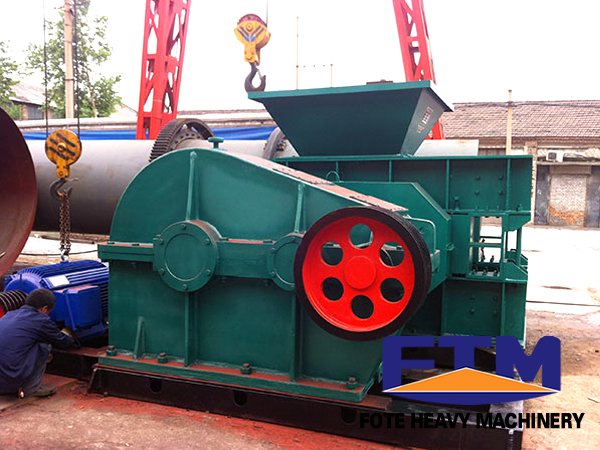 The pressure of Fote charcoal briquette machine is much greater than common briquette machine. Fote charcoal briquette machine is made up of feeding conveyor, compressor and the discharger. Crushed raw materials are fed into the machine through the feeding conveyor which is driven to rotate by the pressure roller, and then are forced out from the model hole in a square shape, and falling from the discharge port. When they get cool (with moisture content less than 14%), they can be packed. Before your production, you should check the bolts on roller, tighten bolts and lubricate the spring as instructions.
Fote charcoal briquette machine is equipped with automatic lubrication system that is energy efficient. Ring die set carefully can handle almost all of the agricultural wastes and crop straws. The additional upper and lower electric heating ring can heat the ring die, which will help to briquette materials.
From design to production, Fote charcoal briquette machine absorbs work and wisdom of generations accumulating. Fote charcoal briquette machine forms its own features by combining customers' requirements and foreign advanced technology. To learn more information, please email to vip@sinoftm.com. We have professional technical team to answer your questions timely. Welcome to visit our company, and we look forward to cooperating with you!
If you need the latest price list, please leave us a message here, thank you! We guarantee that your information will not be divulged to third parties and reply to you within 24 hours.
Tell us your needs, there will be more favorable prices!