Control of Water Content for Wood Pellet Mill
Featured in the high working efficiency, great working capacity, long service life and easy maintenance, wood pellet mill is mainly used to process agricultural and forestry materials. For water content inside raw materials, it should be controlled at about 15%-20%. While, to realize the normal working of wood pellet machine, you should dry the raw materials. Water content inside materials should not be too high. Or else, the output and molding rate of wood pellet machine would be influenced.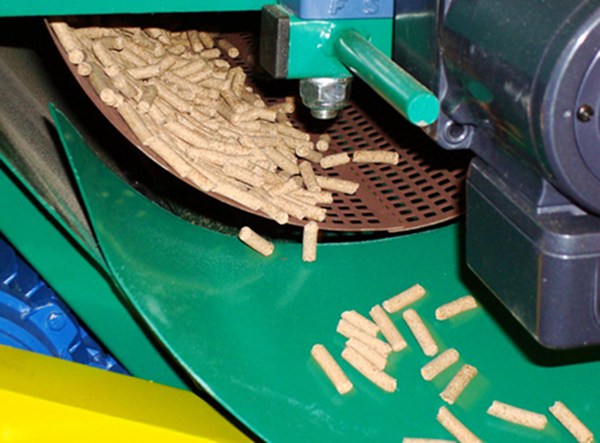 When wet materials are fed into the wood pellet mill, drum inside tries to suppress raw materials into the die holes. At this time, high temperature and water steam will be caused. Great pressure will be caused when raw materials are suppressed into the die holes. Due to the great pressure, motors of wood pellet machine will be overloaded. If great pressure continues, motor will stop working. More seriously, bearings in drum will be influenced.
Since great pressure will be caused when wet materials pass through the die holes, output of wood pellet mill will be influenced due to the slow passing speed. For the finished products of wood pellet mill, they will be more and more small and soft. For finished products rich in water, they will swell first, then set free these water. In a word, water content of raw materials is of key importance to realize the normal working of wood pellet making machine. Therefore, when using the wood pellet mill of FTM China Machinery, you should notice the water content in raw materials.
Discounts for you on website!
If you need the latest price list, please leave us a message here, thank you! We guarantee that your information will not be divulged to third parties and reply to you within 24 hours.
Tell us your needs, there will be more favorable prices!