Specialist Briquette Press Machine
To all of the customers of briquette press machine, the quality of briquette press machine and molding conditions are important issues. Fote Heavy Machinery is the most famous manufacturer in Henan. Our machine quality has received praise from our foreign customers.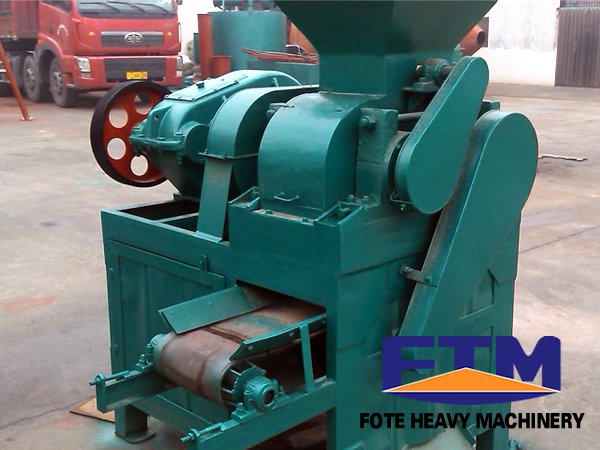 In the production processing, you should pay attention to maintenance and checking. First, you should ensure the supply of materials. If the there is too little materials between the rollers, the molding effect will be affected. On the contrary, if there is too much materials between the rollers, the roller will be worn. Briquette press machine is a meticulously researched product in our company, which has been sold to many areas in the world, including UK, Europe, USA, South Korea, Thailand, Poland, Malaysia, Egypt, Vietnam, Argentina, Pakistan, India, Canada, Africa, the Middle East, Southeast Asia and so on.
In the production of briquetting coal, the binder and coal cinder should be mixed in proportion. At the same, the price of materials, coal cinder and electronic are important issues in your production. Fote can design the most reliable formula according to your production circumstance to realize profit maximization. Many medium-sized enterprises can't burn coal but biomass fuels. Stoves of biomass fuels have been installed in many luxury villas and uptowns. In the near future, the convenient, energy saving and pollution-free renewable energy may be a hot commodity in supermarkets and chain stores. Now, many small plants are imitating Fote briquette press machine, but they only copy the surface. Our core technology and updates will never be stolen. If you are interested in our briquette press machine, please leave us a message.
If you need the latest price list, please leave us a message here, thank you! We guarantee that your information will not be divulged to third parties and reply to you within 24 hours.
Tell us your needs, there will be more favorable prices!