Automatic Lubricating System in Wood Pellet Press
As an amazing machine to turn wastes into things of great value, the wood pellet mill is of great social and economic benefits. Featured in the high working efficiency, long service life and easy maintenance, wood pellet mill can be a good helper for you. Since the bearings on principal axis and press rollers often work under the wicked environment of high temperature, humidity and dust, you have to make the daily, monthly and yearly maintenance for the wood pellet mill. Only so, the wood pellet mill can work for a much longer period.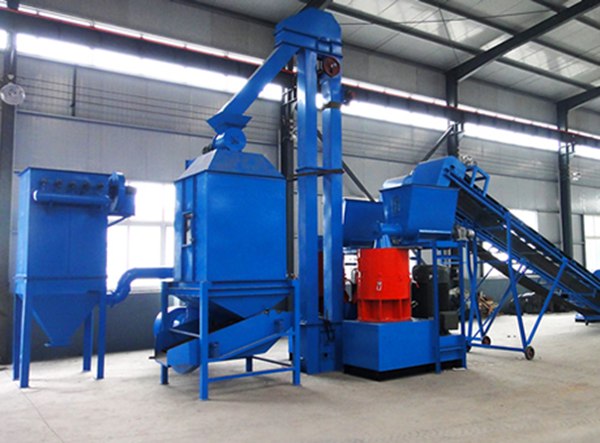 If you are users of traditional wood pellet mill, it will be much harder to lubricate the bearings manually and control the amount of lubricating oil. While, for the late-model wood pellet machine, it adopts the automatic lubricating technology. Lubricating pump, as the major part in wood pellet machine, can overcome the shortcoming of manual lubrication and offer the timed and measurable lubricating oi.
Through the scheduling block behind the principal axis, it can allocate a certain amount of lubricating oil for bearings on principal axis and press rollers, ensure the oil quality for lubricating the bearings and save a lot of manpower for wood pellet press. As a professional supplier of wood pellet making machine, FTM China Machinery is known as the NO.1 brand of China Mining Machinery.
On the way to develop the wood pellet making machine, FTM China Machinery stays awake before the temptations and interests, never does the impractical propaganda and treats every thing with the practical attitude. Click website to know more details! Discounts for you within three days.
If you need the latest price list, please leave us a message here, thank you! We guarantee that your information will not be divulged to third parties and reply to you within 24 hours.
Tell us your needs, there will be more favorable prices!