Procedures to Debug the Die of Wood Pellet Press
As its name implies, wood pellet mill is a machine used to pelletize those agricultural and forestry wastes into pellets of great value. After adjusting the pelletizing system well, you can operate the wood pellet making machine at normal. While, remember, you should open the discharging door on operating door during the working process.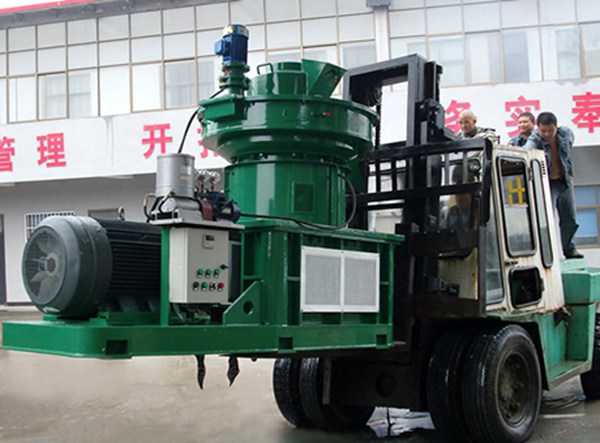 Sequence for launching the parts of wood pellet mill should be dynamo first, agitator second and feeder last. When materials enter into the agitator, you should open the steam valve meanwhile. The saturated steam pressure should vary from the 0.2MPa to 0.4MPa. The steam temperature should be about 130-150 ℃.
For the water content in raw materials, it should be proper. If water content is higher than the rated, raw materials will be caked on the surface of moulding dies and block the die holes. On the contrary, if water content in raw materials is lower than the rated, softening degree of raw materials will be insufficient. As a result, the working efficiency of wood pellet mill will become poorer and poorer.
In general, before the working process of wood pellet machine, you'd better notice the water content of raw materials. After raw materials enter into the granulating room, you should firstly notice the discharging condition of finished products and then the current changes. Under the normal discharging, if the electric current is less than the rated, you can increase the flow of raw materials and steam until the current reaches to the rated.
Leave messages on website to get the discount of FTM wood pellet mill!
If you need the latest price list, please leave us a message here, thank you! We guarantee that your information will not be divulged to third parties and reply to you within 24 hours.
Tell us your needs, there will be more favorable prices!