Hydraulic Briquetting Machine Shows Great Potential
As a promising production mode in areas with abundant coal and deficient water, Fote hydraulic briquetting machine has shown great potential for development. The finished products feature energy saving, environmental protection and easy to carry. At the same time, the products increase waste utilization and achieve huge social and economic benefits, adapting to the development of the times.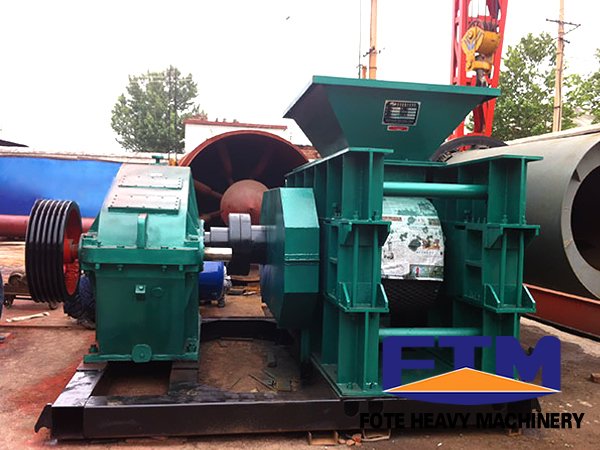 Poor production condition, a large sum of industrial wastes emission and environment pollution are all troublesome problems occurring in our production. Now we have the proper solution. Hydraulic briquetting machine plays an indelible role in this regard to solve this problem. The purposes of hydraulic briquette machine are utilizing waste materials, reducing dust pollution and making transportation simpler. Fote hydraulic briquetting machine can not only enhance the additional value of materials, but also helps to protect the environment.
The extend market demand for hydraulic briquetting machine, Fote hydraulic briquetting machine has been more and more popular in the market, as an environmental protection briquetting machine. Fote Heavy Machinery has been the leading company in the China. Fote has a long history and large production scale, and our products with high quality and reasonable price that haves been exported to a lot of markets in Europe, North America, South America, Southeast Asia and Africa markets.
Briquette coal can be distributed into two types, the industrial coal and civil mould coal. The industrial coals include boiler coal, gasification coal and environmental coal. Civil mould coal covers honeycomb briquette and coal sheet.
Fote hydraulic briquetting machine can not only save the energy resource but also protect the environment. As a briquetting plant manufacturer, Fote gathers researching, development, production and sales as a whole entity. We try our best to research briquetting press machine and other accessory equipments. We provide reliable price to meet customers' needs. It is our honor if you can visit our company and build cooperation with us to realize win-win business.
If you need the latest price list, please leave us a message here, thank you! We guarantee that your information will not be divulged to third parties and reply to you within 24 hours.
Tell us your needs, there will be more favorable prices!