Reasons for Strong Vibration of Wood Pellet Mill
Wood pellet mill, also named as the wood pellet machine, is mainly used to process materials like wood shavings, sawdust, rice hulls, corn straw, saw dust, tree bark, peanut hull and crop straw, etc. If there are something wrong with the bearings, the wood pellet mill will not operate normally and the working current will have large fluctuations. At this time, you should shut down the machine for checks or for changes of new bearings.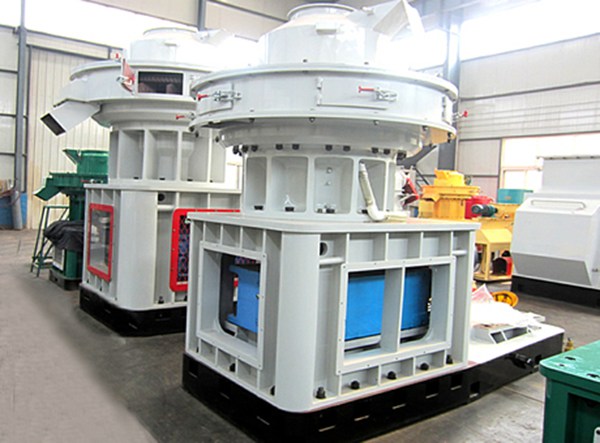 If there are foreign matters in the ring dies, the distance between press rollers and pressing dies will become closer. If the press rollers are seriously worn out, the wood pellet mill will strongly vibrate. At this time, you should check or change the ring dies and adjust the distance between rollers and dies.
If the coupling calibration is unbalanced, the wood pellet making machine will vibrate. What's worse, the oil seal of gear shaft will be possibly damaged. Therefore, you should adjust the coupling to the horizontal line. If the spindle of wood pellet mill is loosened, the press rollers will randomly and remarkably swing. What's worse, the wood pellet making machine will vibrate strongly. To deal with theses problems, you should frap the springs and round nuts at the end of spindle.
If the raw materials are too dry or too wet, the discharging work of wood pellet machine will be not normal. Therefore, you should strictly control the modulation time and temperature, adjust the water content in raw materials at any time you want. Get free E-books of wood pellet mill for free!
If you need the latest price list, please leave us a message here, thank you! We guarantee that your information will not be divulged to third parties and reply to you within 24 hours.
Tell us your needs, there will be more favorable prices!