Fote Crop Stalks Pellet Machine in Aquaculture Industry
Many materials, such as matter of straw, grass, alfalfa, corn and soybean meal, can be used as fodders for livestock. Feed is an important factor in aquaculture industry so that the choosing of feed grinder has been a question for you. Fote crop stalks pellet machine has been recognized by most of farmers in Asia. The crop stalks pellet machine features high efficiency and energy saving.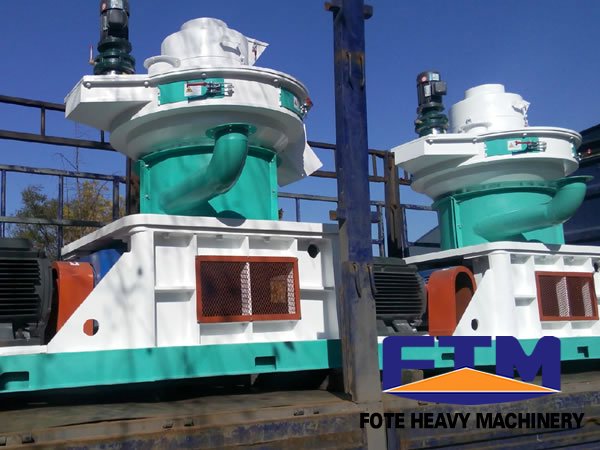 The pellet feed is convenient to carry, store and transport. Moreover, it is more clean and health than traditional fodder. If you want to invest in crop stalks pellet machine, quality and price should be the issues you care about most. Crop stalks pellet machine with high quality and low price, meticulously researched and developed by Fote, covers the most markets in Europe, North America, South America, Southeast Asia and Africa. Such an inexpensive device is praised by domestic and foreign customers, so it deserves your favor!
The fodders should be produced in accordance with the scientific formula. Many manufacturers can't provide you with the appropriate formula, but Fote can design a personalized feed formula according to your specific conditions.Seasonal variation plays an important role in the growth of grass. In summer, there are ample rain and warm temperatures in grassland. Grass is growing vigorous. But in winter, the low temperature and little rain can't provide enough nutrients for the growing of the grass. In order to guarantee the normal growth of livestock in winter, we have to store grass and fodder in summer. Fote crop stalks pellet machine is the best choice for crushing and pelletizing the hay.
If you want to learn more about Fote crop stalks pellet machine, please contact us. Our professionals will give you the satisfactory answer as soon as possible.
If you need the latest price list, please leave us a message here, thank you! We guarantee that your information will not be divulged to third parties and reply to you within 24 hours.
Tell us your needs, there will be more favorable prices!