The Operating Principle of Straw Pellet Mill
Straw pellet mill can pelletize scattered straws into high density and shaping biomass fuels through drying and crushing. The finished product is renewable energy with rod and particles shapes. Quality of renewable energy is the equal of moderate bituminous coal. The biomass energy can be burnt directly, and its combustion characteristic has been improved observably. At the same time, it features less exhaust, sufficient burning, little smoke and easy to transport and store. Fote straw pellet mill has been one of the most effective approaches to realize the comprehensive utilization of crop straw. In recent years, Fote straw pellet mill has gained extensive attention from our customers of domestic and foreign.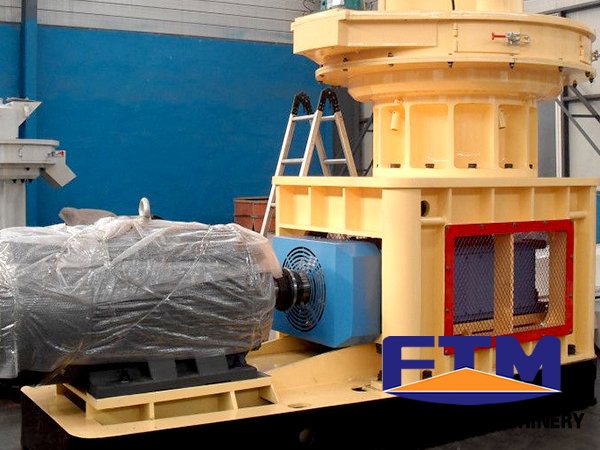 In order to keep the shapes of the biomass particles, you should put appropriate binder in the raw materials. The major components of corn straws are cellulose, hemicelluloses, lignin, resin and waxiness. In all of the components, lignin is widely believed the best inherent adhesive. When the temperature reaches 70℃一110℃, the lignin will soften. This moment, you can increase stress level, then the cellulose is tightly bound hemicelluloses.
There are so many sawdust pellet mill manufacturers, so how to find the most satisfying one among them for you is not easy. Professional technicians from Fote Heavy Machinery will recommend us to users here. Fote straw pellet mill based on years' research and development is the first patented product in this field in China which, reaches the international advanced level. Our pellet machine features advanced-technology, reasonable structural design and selective materials.
That is operating theory of the straw particles. If you want to learn more information about the Fote straw pellet mill, please contact us, our professionals can solve your problems as soon as possible.
If you need the latest price list, please leave us a message here, thank you! We guarantee that your information will not be divulged to third parties and reply to you within 24 hours.
Tell us your needs, there will be more favorable prices!