A Brief Introduction of Fote Small Briquetting Machine
Fote small briquetting machine has advanced technology and reliable quality. With its interchangeable and flexible characters, this multi-functional station can be applied in small and medium-sized businesses. Fote small briquetting machine has been widely used in civilian coal, metallurgy, refractory material and medicine. After years of improvement, Fote briquetting machine features high pellet yield, low consumption and compact structure.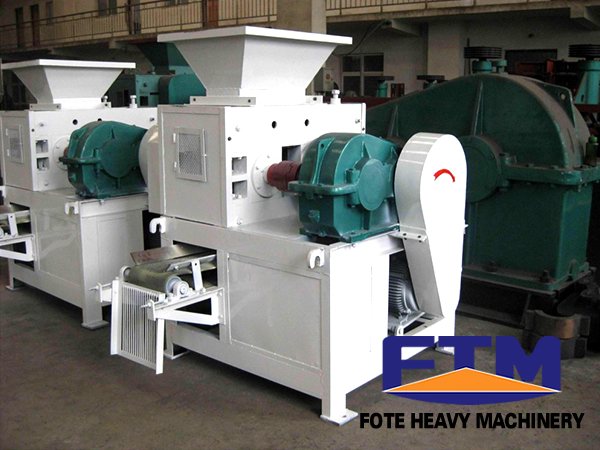 Small briquetting machine is also named strong hydraulic briquetting machine and ore powder briquetting machine. It can enhance the additional value of the metal. At the same time, it can also be applied to black and non-ferrous metal materials, and can cut rust, spray, or wear metal. The small briquetting machine can briquet all the wastes in metallurgy industry, such as mud pools, scale, slag, iron powder, aluminum ash, manganese ore and so on.
Fote small briquetting machine with a demolding rate of 100%, and pelletizing ratio of over 90%, can realize one-time briquetting and stands out from other coal briquette machines. Small briquetting machine can reduce resources waste, destruction and pollution caused during transportation and exploitation processes, which helps to realize the triple-win of social, economical and environmental benefits.
Processing and utilization of metallic waste can reduce industrial waste emission thus protecting the environment. Overstock of metallic waste will increase transportation and stacking costs. But metallic waste can be fully used after being processed. For example, gypsum balls can be supplied to cement plant as retarders, and the demand for these goods exceeds the supply.
Direct combustion of coal can produce sulfur dioxide and particulate. As an environmental protection equipment, Fote small briquetting machine has received high reputation and recognition from our foreign customers.
If you need the latest price list, please leave us a message here, thank you! We guarantee that your information will not be divulged to third parties and reply to you within 24 hours.
Tell us your needs, there will be more favorable prices!