Common Failures of Ring Die Wood Pellet Mill
No matter for what kind of machines, they will confront more or less failures after the long-term working. It is no exception for ring die wood pellet mill. Once failures occur, the working efficiency and service life of ring die wood pellet machine would be seriously influenced. The following content will introduce some solutions of some failures for you to take as references.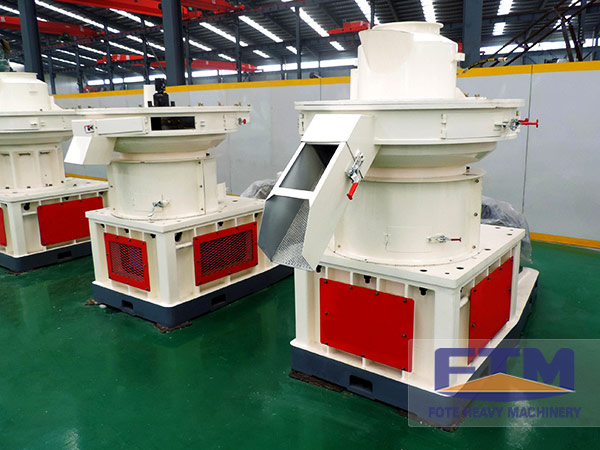 If the ring die pellet mill runs while no fodder is produced, you should check the discharging openings. If the openings are blocked, you can use the electric portable drill to unchoke the openings. At the same time, you should check the water content of raw material and adjust the distance between inner wall of ring die and rollers. If the output is excessively low, you should question whether there are something wrong with the feeding amount, distance between inner wall and roller and materials in ring die, etc.
If the feeding amount is insufficient, you can increase the opening degree of feeder flash-board. If the distance between inner wall and roller is too big, you can adjust the distance at about 0.15mm. If materials in ring die are caked, you should disperse them as soon as possible. Your satisfaction with our products is the endless pursuit of FTM China Machinery. If you are interested in our products, please feel free to visit our website or email us at vip@sinoftm.com for more information and price. We are looking forward to establishing long-lasting business relationships with you in the near future.
If you need the latest price list, please leave us a message here, thank you! We guarantee that your information will not be divulged to third parties and reply to you within 24 hours.
Tell us your needs, there will be more favorable prices!