Ways to Avoid the Electrostatic of Wood Pellet Mill
Along with the development of agricultural technologies in recent years, wood pellet mill is more and more known by common people. By virtue of the unique and excellent performance, the wood pellet machine is more and more popular among the world market. Under the situation of overall management toward the resources and environment, the wood pellet making machine is used more and more frequently.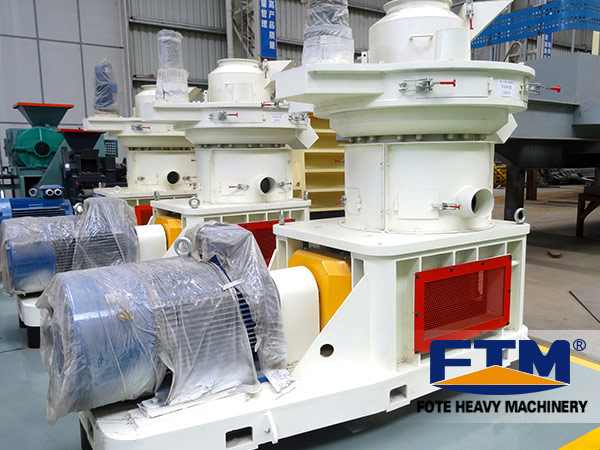 The following content will discuss about the ways you can take to avoid the static electricity of wood pellet machine. Before the normal run of wood pellet mill, it is necessary for you to check the electrostatic grounding. Or else, it is not OK for the wood pellet machine to take the work of wet grinding. During the working process of wood pellet machine, operators should wear specialized clothes and shoes, which are good to avoiding the static electricity.
Besides, during the manufacturing process of wood pellets, it is not allowed to use the wet hammer or wet stainless barrel to collide the bin of wood pellet making machine for the fear of static spark. After being authorized by the international ISO9001, products of FTM China Machinery are more and more popular among the world markets. Compared with other counterparts in China, FTM pays much attention to the service.
We can clearly see the overall strength of an enterprise from the service quality. Of course, FTM products have been awarded many prizes in China. Interested in our products? please feel free to visit our website or email us at vip@sinoftm.com for more information and price. We are looking forward to establishing long-lasting business relationships with you in the near future.
If you need the latest price list, please leave us a message here, thank you! We guarantee that your information will not be divulged to third parties and reply to you within 24 hours.
Tell us your needs, there will be more favorable prices!