How to Improve the Working Efficiency of Tree Bark Pellet Mill
All of us want to improve the work efficiency of tree bark pellet mill, but we often fail to realize the goal. In order to solve the problem, Fote has summarized some tips to improve the working efficiency in accordance of feedbacks from our customers.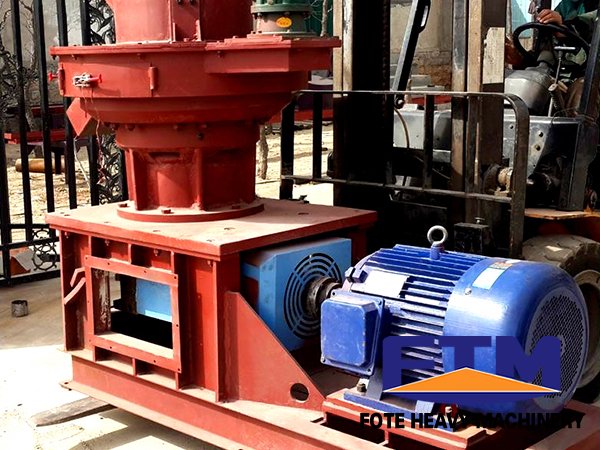 If you want your tree bark pellet mill works stably, it is necessary to carry out a series of maintenance work for the ring die of the equipment. Holes stuffed with iron materials should be drilled. Uneven face of the ring die should be rubbed down. Those shrinking holes should be repaired with the proper cone angle of 60 °. When replacing the ring die, die holes need to be first filled with oily materials, so as to ensure the ring die to work in the best condition inn later production. More preparation may increase working efficiency. Timely maintenance can ensure the stable performance of the pellet mill and at the same time helps to bring us more profit.
You should pay attention to the cleaning work in the using. Cleaning regularly can extend the working life of tree bark pellet mill. It should add lubricating oil as the requirement during the processing. By these ways, the production efficiency will be increased.
Check every component and wire to prevent accidents before starting the machine. Don't increase speed or tear down the security guards without permission. Strictly forbid the minor or the elderly to operate; no drinking on duty or fatigue operation. Cut the power supply when leaving and prevent children getting near. When feeding, hands are forbidden to access to the hopper. If you are interested in our tree bark pellet mill, please contact us. We will provlde you with high quality and reliable price.
If you need the latest price list, please leave us a message here, thank you! We guarantee that your information will not be divulged to third parties and reply to you within 24 hours.
Tell us your needs, there will be more favorable prices!