Corn Stalk Pellet Machine Has Been Installed in Vietnam
Vietnamese customers have purchased Fote corn stalk pellet plant, which includes crushing, grinding, drying, storage, transport, granulation, cooling sub-screen and packaging sections. The plant can produce six tons for an hour and we have strict quality test before it leaves our factory. Now all of the plants has been installed and operated normally.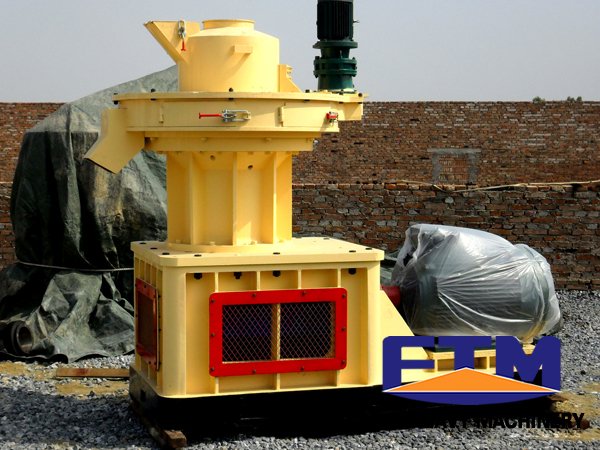 As a new granular fuel, the biomass fuel has been widely acknowledged. Compared to traditional fuels, the biomass fuel has economic advantages and environmental effect, meeting the sustainable development. The particles compress the volume and reduce storage space and transportation cost. Moreover, the biomass fuel has little residues and it can last longer time than coal. There is little toxic gases in the new energy, and the ash left over after combustion can be used as potash fertilizer in the farmland.
Fote has been researching the development and innovation of corn stalk pellet machine since 2000. The corn stalk pellet machine and ring die wood pellet machine produced by Fote have received trust and high praise from our foreign customers. Now, our products have been exported to Malaysia, Vietnam, Sweden, United Kingdom, United States, Germany and so on.
Fote corn stalk pellet machine is especially designed for compression molding of biomass particles. Many agricultural residues such as cornstalks, weedlike energy crops and wood waste can be pelletized into solid biomass fuel by corn stalk pellet machine. The machine can increase utilization ratio, reduce environmental pollution and emissions. Fote corn stalk pellet machine is the only one that can operate 24 hours without interruption. We have applied for national patent, and product quality can be assured.
If you need the latest price list, please leave us a message here, thank you! We guarantee that your information will not be divulged to third parties and reply to you within 24 hours.
Tell us your needs, there will be more favorable prices!