Operational Details of FTM Ring Die Pellet Mill
Before the turn-on of ring die pellet mill, you should check whether there are remains in storage bin and other parts. If so, you should immediately clean them out. Besides, you should carefully check whether some parts become loosened or not. It is important to solve any potential risks before the real working of ring die wood pellet mill. With regard to the turn-on of ring die wood pellet machine, there are a lot of details.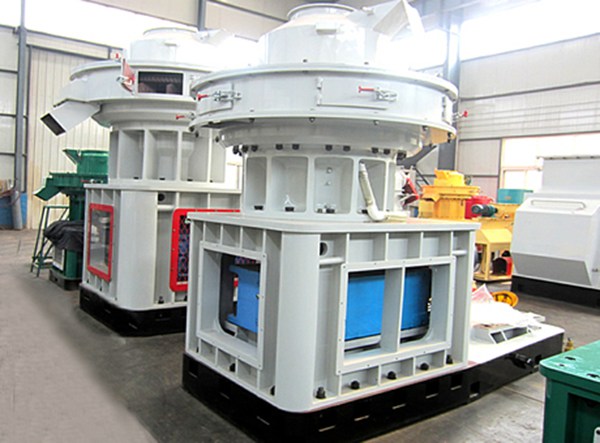 When you turn on the main switch behind of electrical control cabinet, if the front voltmeter shows "380V", the electricity has been passed on. Then, you should turn on the switch for running the mainframe. Next, the ring die wood pellet mill has began to run. Since it needs a period of time for running the tri-star, the main engine or host does not run really. For this period, feeding is not allowed.
Since we install an interlocking device for start-up order between quantitative conveyor and modulator on electrical control cabinet, you do not need to worry about the operational orders. Of course, for this period, you are not allowed to feed oil materials at the feeding mouth bellow the modulator.
When the host, tri-star and voltmeter become normal, you can feed some oil materials to clean the ring die and make preparations for the sequential working of ring die wood pellet machine. This feeding process will last for 3 minutes. At the beginning, feeding amount should not be too much. Or else, the host would be overloaded and the machine would be blocked. After about 20 minutes, it is OK to feed at normal speed and amount.
If you need the latest price list, please leave us a message here, thank you! We guarantee that your information will not be divulged to third parties and reply to you within 24 hours.
Tell us your needs, there will be more favorable prices!