Six Features of Fote Ring Die Pellet Mill
With rapid development of agricultural machinery, the ring die pellet mill has been used more and more widely. In order to make you get familiar with the ring die wood pellet mill, the following content will pay much attention to explain the unique features of this machine. With wide application ranges, the ring die pellet mill can be used to produce all kinds of biomass fodders, fertilizers and energy resources.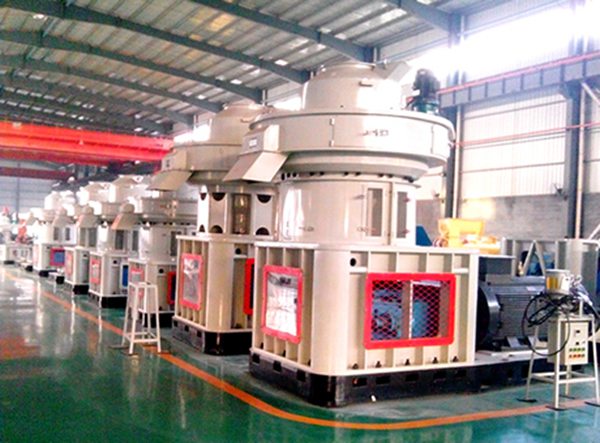 Being adopted with advanced technologies that have obtained the intellectual property and national patent, Fote ring die pellet mill can process all kinds of powdered materials into particles with high hardness and different specifications. Driven by the dynamo and equipped with differential mechanism and cardon joint, the ring die pellet mill enjoys the remarkable features of low energy consumption, high output and convenient operation.
Since Fote ring die pellet machine adopts new technological process of extruding granulation and polishing shaping, key technological problems existed in traditional pelletizing process like low addition of organic materials, difficult granulation and complex preprocess for raw materials can be totally solved. The finished products of ring die wood pellet machine are even, smooth and intact. What's more, they feature in high intensity and perfect mobility.
Featuring in unique structure, the ring die pellet mill can independently finish the whole process of drying, cooling and screening. The equipment investment is small and the cost for operation is low. The ring die pellet mill can be widely used for all kinds of breeding plant, feed mills, paper making plant, medicine factory and cigarette factory, etc. Ring die pellet mill for sale: http://www.woodpelletmillsell.com
If you need the latest price list, please leave us a message here, thank you! We guarantee that your information will not be divulged to third parties and reply to you within 24 hours.
Tell us your needs, there will be more favorable prices!