Reducer Part of Wood Pellet Making Machine
As an important part of wood pellet press, the reducer has many types. According to the transmission type, the reducer can be classified into gear reducer, worm reducer, planetary reducer and compound reducer. According to the drive series, the reducer has two kinds, which are called single reduction gear and multistage reduction gear. According to the gear shape, the reducer can be classified into cylinder gear speed reducer and cone gear reducer. According to the layout form of transmission, the reducer can be divided into three kinds. From all the above, there are many types of reducer. How to select is a troublesome question.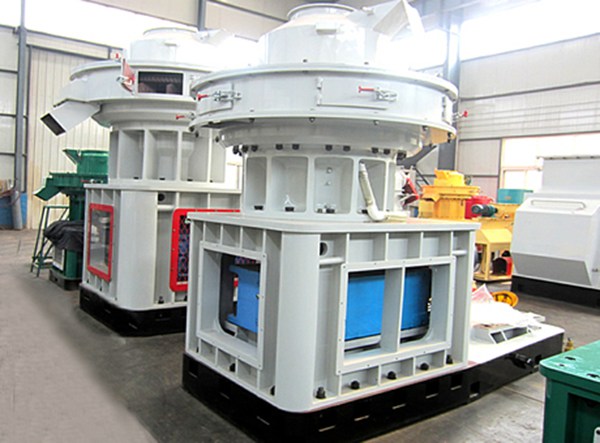 Reducer, an independent enclosed transmission device between prime motor and working machine, plays the role of reducing the revolving speed and increasing the torque. To meet the working demands, in certain cases, the reducer is used for speed acceleration. Sometimes, the reducer can be called as accelerator. Inside the reducer, the fuel indicator should be often checked. In summer, lubricants should be a little sticky. After working for about 500 hours, the newly used wood pellet making machine should discharge out all the lubricating oil and change with new one.
The injecting amount of lubricating oil should be in line with the safe oil level. The oil level of gear reducer should be often checked. If the oil level is bellow the rated level, timely injection is required. If you are interested in our wood pellet press or other products, please feel free to visit our website or contact us for more information. We are looking forward to establishing long-lasting business relationships with you in the near future. Wood pellet machine for sale: http://www.woodpelletmillsell.com/product/wood-pellet-mill.html.
If you need the latest price list, please leave us a message here, thank you! We guarantee that your information will not be divulged to third parties and reply to you within 24 hours.
Tell us your needs, there will be more favorable prices!