The Upgrading of Fote Gypsum Briquetting Machines
The upgrading of gypsum briquetting machines is relatively slow, but Fote Heavy Machinery has changed the previous pattern after research and practice. Fote gypsum briquetting machines are the most advanced in the whole industry, and they are the third generation briquetting machine. The performance of the machine has been improved significantly. Now, we will give a simple introduction about the differences between old machines and the new ones.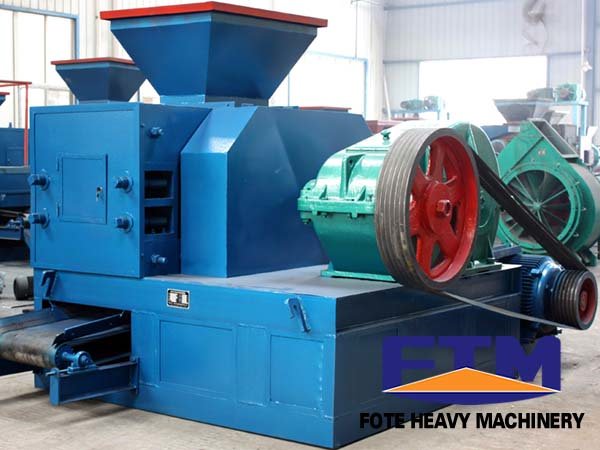 For the raw material, the new gypsum briquetting machines are made of 650mn rigid material with good wear resistance, so that the service life of the machines has been prolonged. We also reform the vulnerable parts, for example the roller skin. Fote gypsum briquetting machines have top quality by using double-mold delicate technology and high-precision quality bearings and drives. We have strict control for every process. The briquetting machine features high efficiency and large capacity, long working hours and fewer malfunctions which make it a highly cost-effective machine.
For the pelletizing ratio, the previous gypsum briquetting machines have reached more than 80 percent, the new one can achieve over 90 percent. The output rises above 20 percent, so that the working efficiency has been greatly improved and working hours have been reduced. For the operations, we changed the bottom base into above base. It is more convenient to be operated and cleaned. Both the quality and the functions have been significantly improved, which is a great progress for the industry.
We have rich experience and advanced technology to produce gypsum briquetting machines. Our gypsum briquetting machines get the customer's affirmation from all over the world. Fote briquetting machine with reasonable price is your ideal choice.
If you need the latest price list, please leave us a message here, thank you! We guarantee that your information will not be divulged to third parties and reply to you within 24 hours.
Tell us your needs, there will be more favorable prices!