Stability Leads to High Yield of Straw Pellet Mills
The straw pellet mill, namely the crop stalks pellet machine, is a new green material processing device used to pelletize all kinds of agriculture wastes into biomass fuel products. In fact, many customers find that it's not easy for their pellet machine to achieve the highest yield as expected. The main reason is the improper operation and maintenance of the equipment which results in the failed production of unsmooth, soft and fragile pellets.
Therefore, it's quite urgent for users to grasp the knowledge of applying and maintaining the straw pellet mill, if we want to guarantee the stability and high yield of what we buy. So what can we do?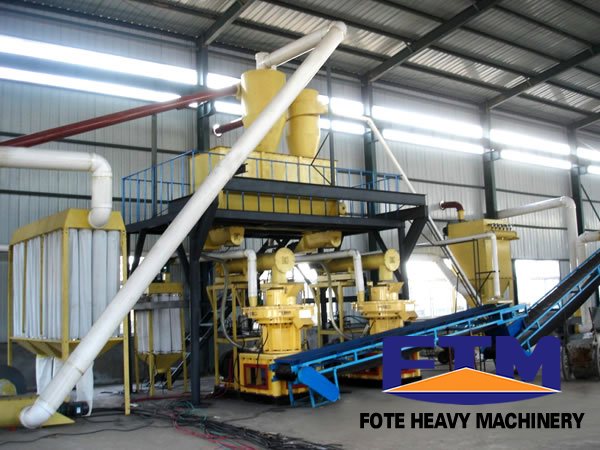 The straw pellet mill production line can complete hours of continuous work with multiple machines working together. All feeding and discharging processes can be finished automatically, thus saving much labor. As long as we guarantee each single machine can work stably, we can realize the good stability of the whole production.
When operating the crop stalks pellet machine, we shouldn't overload it just to realize the maximum yield of a single machine because once overloaded, the pellet machine will be too sensitive to water content and feed diameter. At this time, a tiny difference will cause obvious instability of the equipment, thus increasing the labor input and influencing the normal performance of other sets of machines.
Therefore, in the entire pellet mill production line, all loads should be kept in the rated load range. Only in this way can users keep the machine run stably and achieve the highest yield.
Fote Heavy Machinery is specialized in straw pellet mill and many other kinds of pellet machines and briquette machines. If interested, please visit our website: www.woodpelletmillsell.com or have a field visit to our company.
If you need the latest price list, please leave us a message here, thank you! We guarantee that your information will not be divulged to third parties and reply to you within 24 hours.
Tell us your needs, there will be more favorable prices!