Ways to Deal the Poor Pressure of Coal Briquette Machine
Reasons for causing the shaping failure of coal briquette machine are many. According to the previous surveys, there are three reasons that users complain about for many times. They are poor pressure, unqualified roller skin and wrong design of ball socket. When the above three problems occur, the first thing you need to do is introspection. How often you change the press rollers of coal briquetting machine? How often you check the parts of coal briquetting plant? How often you inject oil for lubricating the coal briquette plant?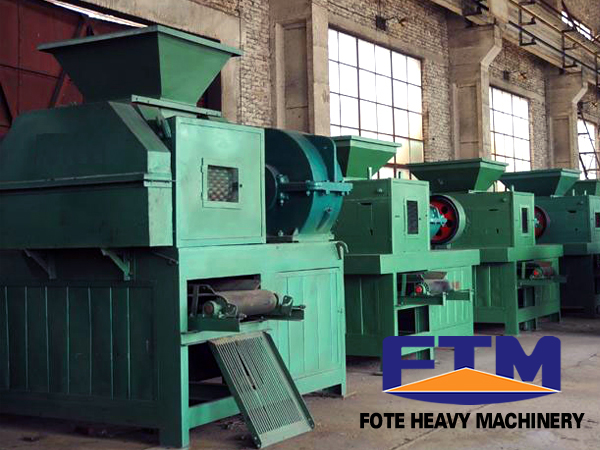 Let's come back to the poor pressure. The main consequence of poor pressure is the poor hardness of coal briquettes. To deal this problem, we can adjust the revolving speed of coal briquette press to the most suitable degree. The roller skin with excellent quality is one of necessary conditions for the molding effect of coal briquette press machine. If the quenched hardness of roller skin is poor, the molding pressure would reduce a lot. To change the poor hardness, we can carry out the surface heat treatment for roller skin or change it with new one. If the ball sockets on roller skin are not corresponding in the center point, consequences from burrs on briquettes to unqualified briquettes would occur.
Meanwhile, we need to adjust the double rollers and the bearings for supporting roller skin. Only so, the center points in bearing and ball socket can be in correspondence with each other. Of course, the finished briquettes or balls are definitely free of burrs. Morality oriented, people will be honest; quality rooted, product will be excellent. If you have any question about our products, please click the website and leave messages on it: http://www.woodpelletmillsell.com. We will take them sincerely. Thanks for your support.
If you need the latest price list, please leave us a message here, thank you! We guarantee that your information will not be divulged to third parties and reply to you within 24 hours.
Tell us your needs, there will be more favorable prices!