Demolding Process of Coal Briquette Press Machine
Coal briquette press machine, also named as coal briquette plant, is widely used for industries like refractory matter, power plant, metallurgy, chemical, energy, transportation and heat supply, etc. With regard to the poor demolding of coal briquette machine, many factors like wrong technical process and burrs in ball socket should be blamed for. What we can do is to remove the burrs with rough sand. The reason for this action is to make the ball socket become smooth. Then, test run should be carried out for coal briquetting plant.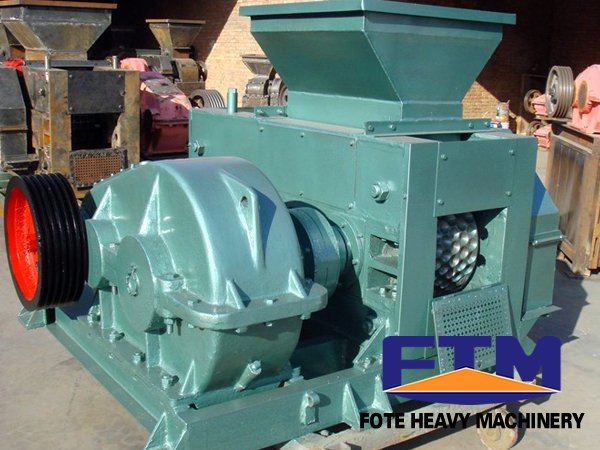 As to the adherence of coal materials in ball socket during the pressing or extruding process, it is the result of different stickiness between coal materials and stirred water. Therefore, during the working process of coal briquette plant, the degree of uniformity for agitating coal materials must be well controlled. Only so, the coal materials to be fed are even in stickiness. Since the key factors for molding and demolding are the humidity and dryness of coal materials. Therefore, coal material, which are agitated evenly, is the important premise for latter work.
Being the NO.1 brand of China mining machinery, Fote has made the production of briquetting machines for more than 30 years. More and more enterprises at home and abroad have established long-term relationship with Fote. If you need our products, please click the website and leave messages on it: http://www.woodpelletmillsell.com. We will contact with you as soon as possible. If you have any question about our products, leaveing messages on that website is OK. We will take them sincerely. Welcome you to come for site visit.
If you need the latest price list, please leave us a message here, thank you! We guarantee that your information will not be divulged to third parties and reply to you within 24 hours.
Tell us your needs, there will be more favorable prices!