Balling Effect of Coal Briquette Machine
Coal briquette machine, with another name of coal briquette machine, is mainly used to suppress materials like coal, gypsum, limestone, charcoal, slag, iron, aluminum, blue carbon, powder, kaolin, clay, etc. The balling rate of coal briquette press machine is a problem that users should pay much attention to. If the balling rate is less than satisfactory, then, users will doubt the capacity and quality of coal briquetting machine. Many factors can influence the balling rate, except for the factor of machine itself.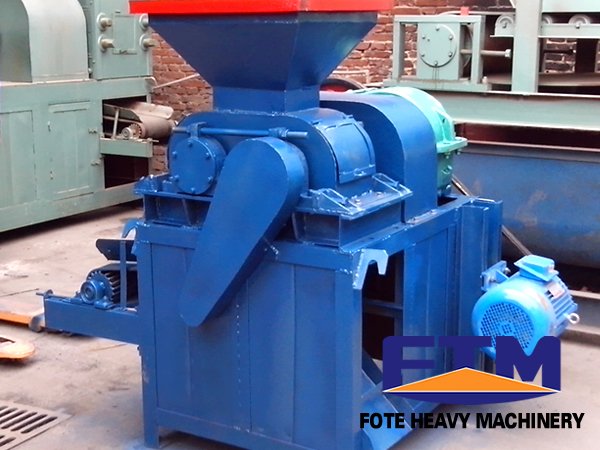 The relationship between balling rate and material feeding is in direct. Then, the following content will discuss about the relationship between balling rate and material feeding. The material to be fed must be sufficient in amount and stable in feeding speed, so excellent balling effect can be realized in the end. If the fed materials are overmuch, the coal briquette machine would be blocked. On the contrary, if the fed materials are too few, the balling effect would be poor in the end. Of course, the factor of material feeding is not absolute for balling effect. It is the most direct, we can say.
As a professional manufacturer of briquetting machines, Fote is dedicated to offering the best products and services for customers. With the service tenet of being responsible for every procedure, every product and every customer, Fote makes its products more and more popular among the world markets. If you need our products, please click the website and leave messages on it: http://www.woodpelletmillsell.com. Professional personnel in our company will contact with you as soon as possible. If you have any question about our products, leaving your advice on our website is also OK. We will take them sincerely. Thank you!
If you need the latest price list, please leave us a message here, thank you! We guarantee that your information will not be divulged to third parties and reply to you within 24 hours.
Tell us your needs, there will be more favorable prices!