Reason Analysis for Several Problems of Coal Briquette Press
Problems like poor strength of coal briquettes either in cold or hot, weak heat stability and low reactive activity are commonly seen during the working process of coal briquette press machine. Do you know the reasons? Reasons for causing the poor cold strength of coal briquettes are concluded in the followings. Due to the improper allocation of coal briquette production line, the normal effect of coal materials and adhesive could not fully exerted. Besides, since the adhesive is wrongly selected, the finished coal briquettes are poor in quality. Except for the above reasons, the overly high water content in raw material should also be blamed for.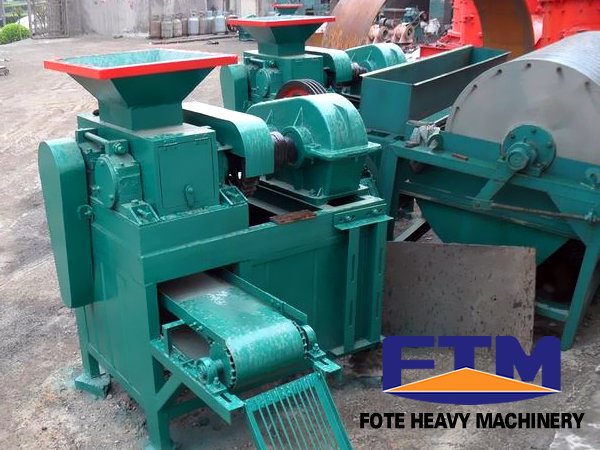 It is well-known that the hot strength of coal briquettes is related with the composites of coal materials. In order to improve the hot strength of coal briquettes, we can properly add some bentonite and kaolin in coal materials. The clinkering property of coal briquettes in furnace is related with the factors like melting point, ash content, adding amount of adhesive and operational condition, etc. In order to change the clinkering property of coal briquettes, we can control the adding amount of adhesive in coal materials. As to the heat stability of coal briquettes. If it is poor, the coal briquettes are easy to crack. As to the factors of heat stability, they are many in number.
As a professional manufacturer of coal briquette machine, Fote always regards the quality as life and customer as God. If you need our products, please click the website and leave messages on it: http://www.woodpelletmillsell.com. Thanks for your support. Sincerely welcome you to come for site visit and inspection.
If you need the latest price list, please leave us a message here, thank you! We guarantee that your information will not be divulged to third parties and reply to you within 24 hours.
Tell us your needs, there will be more favorable prices!