Accessories of Coal Briquette Press Machine
After over 30 years of reform and development, Fote Heavy Machinery has won countless awards including all kinds of certificates awarded by government institutional framework, awards of media and market research institutions and praises by the public through formal and informal channels. We have perfect quality management systems, from the purchasing of raw materials to the warehousing of the products. Fote has advanced technology and equipment, strict detection means, scientific management, guaranteeing the high-quality, stability and reliability for every batch of product dispatched from the factory.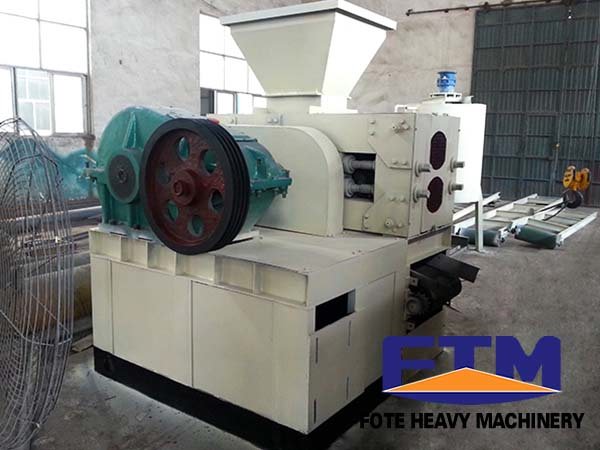 Fote coal briquette press machine is popular in the metallurgy, cement, ceramics, energy, chemicals and so on. Many famous manufactures come to establish cooperative relationship with us. There are many equipments in the briquetting plants. If the materials are longer than 3cm, a crusher is necessary. Then the mixer, the plants need two mixers, adhesives mixing and materials mixing. The mixer can stir the adhesives and materials, and many briquetting plants are equipped with it.
The main engine should be equipped with elevator and vibrating screen. The elevator can convey the materials to feed port and the vibrating screen can filter finished products. When the material contains moisture, the dryer is essential in the plant. Equipped with the accessories, Fote coal briquette press machine works well.
Fote coal briquette press machine with a demolding rate of 100% and pelletizing ratio of over 90%can realize one-time briquetting and stands out from other coal briquette machines. Coal briquette press machine can reduce resources waste, destruction and pollution caused during transportation and exploitation processes, which helps realize the triple-win of social, economical and environmental benefits.
If you need the latest price list, please leave us a message here, thank you! We guarantee that your information will not be divulged to third parties and reply to you within 24 hours.
Tell us your needs, there will be more favorable prices!