Ways to Control the Revolving Speed of High Pressure Briquette Machine
During the working period of high pressure briquetting machine, users are always troubled with many problems, especially the speed control. During the working process of high pressure briquette machine, what users can control are the feeding amount and revolving speed of press rollers. In order to control the revolving speed of whole machine, users can take two devices into considerations. One is the hydraulic speed governing system and the other is the electric speed control system. With regard to the former one, it has a relatively complex structure with high demands for the processing accuracy and subsequent maintenance. Therefore, it is not worth to being recommended.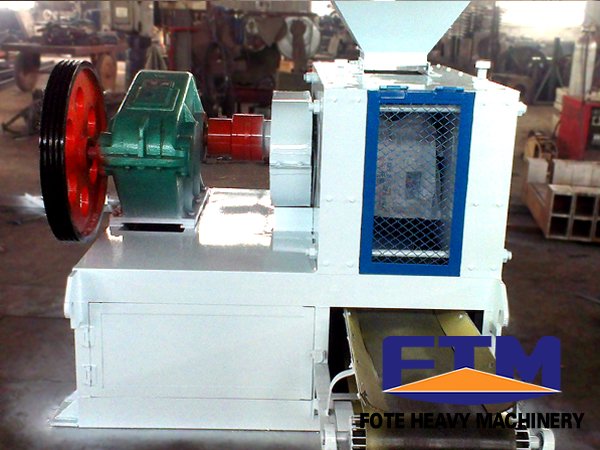 As to the latter one, it performs well in controlling the revolving speed of high pressure briquetting machine. It can be classified into two aspects: DC speed regulation and AC speed regulation. Though the DC speed regulation is excellent in performance, it is rather complex than AC to some extent. For AC speed regulation, it is simple in structure and great in performance. Thus for a much longer period, the AC speed regulation is always used for regulating speed. Thus, the AC speed regulation, as a kind of electric speed control system, is worthy of trust.
With the service tenet of being responsible for every procedure, every product and every customer, Fote would like to offer the best products and services for customers. If you need our products, please click the website and leave messages on it: http://www.coal-briquettemachine.com. Professional technicians and engineers in our company will contact with you as soon as possible. Fote sincerely welcomes you to come for site visit and inspection.
If you need the latest price list, please leave us a message here, thank you! We guarantee that your information will not be divulged to third parties and reply to you within 24 hours.
Tell us your needs, there will be more favorable prices!