Fote Coal Briquette Press Machine, a Loyal Helper for you
As a kind of briquetting machine, coal briquette machine is mainly used to mold materials like coal, gypsum, limestone, charcoal, slag, iron, aluminum, blue carbon, powder, kaolin and clay, etc. By virtue of good reputation and high working efficiency, Fote coal briquetting machine is more and more popular among the world markets. If raw material to be suppressed by coal briquette press machine enjoys features of great hardness and high elasticity, methods of adopting high pressure and improving molding way can be used.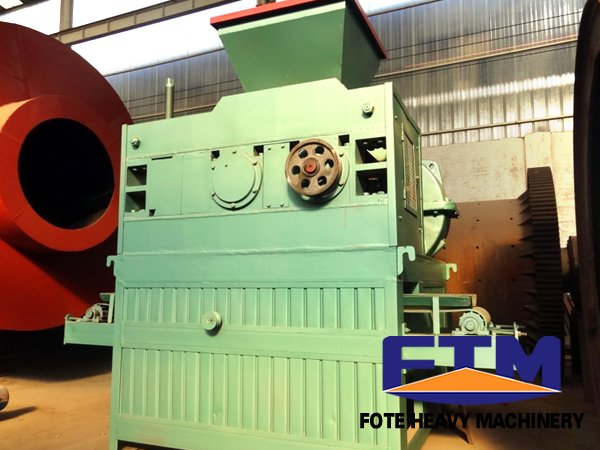 Actually, the method of adopting high pressure is to destroy the elasticity of raw material for better molding. This method develops well in foreign countries. The research on this method mainly focuses on the even release of energy accumulated by the elastic deformation and possible elimination of air interference. As to the latter one, the compressed air under the influence of high pressure would inflate and influence the quality of coal briquettes if high pressure is eliminated.
The working capacity of some coal briquetting machine would be up to 200MPa. The high working capacity is not always good, since it may cause complex structure, high power consumption and rapid wear of molding parts. It is obvious that the method of adopting high pressure has certain defects and is hard to be implied in industries. As to the method of improving molding ways, it is available, since it can weaken the elasticity of raw material and strengthen the elastic deformation. If you need our products, please click the website and leave messages on it: http://www.woodpelletmillsell.com. Professional personnel in our company will contact with you as soon as possible.
If you need the latest price list, please leave us a message here, thank you! We guarantee that your information will not be divulged to third parties and reply to you within 24 hours.
Tell us your needs, there will be more favorable prices!