Reason Analysis for the Damage of Coal Briquette Machine Bearing
As an important part for coal briquette press machine, the bearing would be more or less damaged during the manufacturing process. The following points should be responsible for the damage of bearing. Firstly, overly large peeling load. When facing with this situation, users should check the load volume and correct the load condition. Secondly, moment loads being invaded with foreign matters. When facing this situation, users should improve the sealing devices. When the coal briquette press machine stops working, users should make certain anti-corrosion measures. What's more, surface finishment of rolling parts should be improved, since their surfaces would be slightly abraded with several tiny cracks.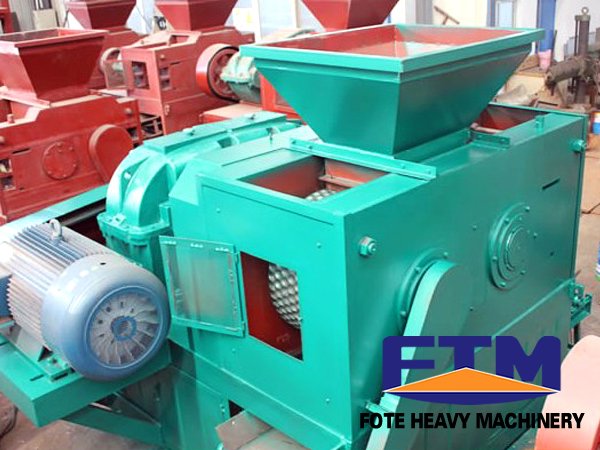 Thirdly, wrong lubrication or improper lubricants. When referring to this situation, users should choose lubricant with certain stickiness inside and improve the lubricating methods. If the surface finishment of rolling parts is not good, users should question that whether there are foreign matters in the lubricant or not. If there is something wrong with the bearing box, users should immediately check the exactness of bearing.
When coal briquetting machine works, bearings shoulder all loads. Due to the rolling fatigue, fish-scale stripping on tracking surface would appear. The so called galling is the surface damage being resulted by the accumulation of minor burns. If the lubricant is out of standard, the surface of bearing would be more or less coarse. Factors like nipping of foreign matters, excessive load and wrong operation all would be potential threats to bearings.
With the management principle that development way depends on the concept and wealth comes out of good faith, Fote has made a lot of progress under the guidance of this principle. If you need our products, please click the website and leave messages on it: http://www.woodpelletmillsell.com. We will contact with you as soon as possible.
If you need the latest price list, please leave us a message here, thank you! We guarantee that your information will not be divulged to third parties and reply to you within 24 hours.
Tell us your needs, there will be more favorable prices!