Necessary Measures to Make Coal Briquette Machine Energy-saving
Coal briquette machine, with another name of coal briquette press machine, is mainly used for industries like refractory, power plant, metallurgical, chemical engineering, energy, transportation and heating, etc. In order to make the coal briquette press run smoothly and reduce the power cost, we can take some necessary measures. Newly-purchased coal briquette machines should be equipped with highly-efficient and energy-saving motors. If necessary, we can take some capacity indexes into considerations for better savings of power.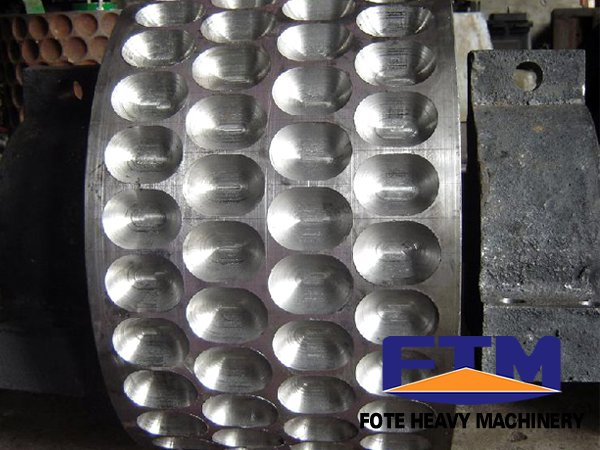 In order to reduce the power conservation, we can improve the working efficiency of motor itself. What's more, we can take other devices for continuous speed control into use like voltage and speed regulator, change-pole motor, electromagnetic coupling regulator and frequency speed governor, etc. We should change the "Big Mara Trolleys" motor, since it can waste more electricity and is easy to cause damage for whole equipment. In order to make motors work in high-efficiency area, we can reasonably adjust motors of coal briquetting machine in units.
In order to effectively improve the power-factor and reduce the reactive power loss, we can rationally install the low-voltage capacitors in parallel. For reducing the wire resistance and power loss, we should make the cross-section of conductor from layup to electric energy meter. Besides, the conductor should be shortened as much as possible. With the service tenet of being responsible for every procedure, every product and every customer, Fote has been making a lot of efforts to realize the goal of being NO.1 brand of China mining machinery. If you need our products, please click the website and leave messages on it: http://www.woodpelletmillsell.com. Thanks for your support.
If you need the latest price list, please leave us a message here, thank you! We guarantee that your information will not be divulged to third parties and reply to you within 24 hours.
Tell us your needs, there will be more favorable prices!