Checks After Installation for Coal Briquette Press Machine
As its name implies, coal briquette press machine is mainly used to suppress coal materials into briquettes or balls. Chassis plane for bearing the coal briquette machine must be in balance, with horizontal adjustment and cushion clearance being noticed. If being equipped with a conveyor, the coal briquetting machine should make its height and level be in correspondence with conveyor. After installation, users should strictly check the connecting situation of all parts and fully lubricate the reducer and gear box. Test run can not begin until all parts are in natural situation.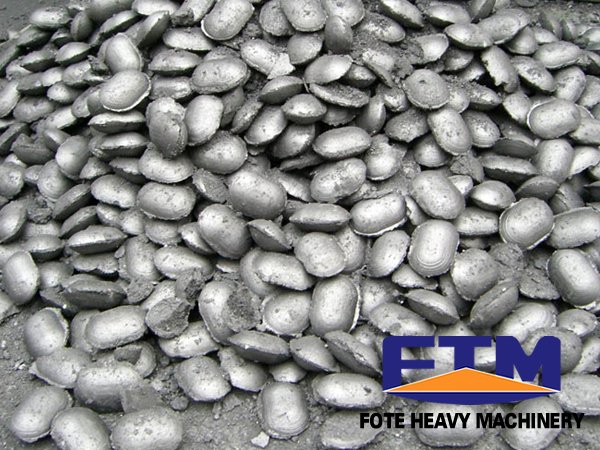 When it comes to the rest run, users should notice that whether there are abnormal sound and heat during thirty-minute test run without any load. If so, users should deal immediately. There are still something needing to be noticed. The water content in coal material has great influence on molding pressure and demoulding effects. Coal materials to be suppressed by coal briquette plant should be dry first and wet second with proper amount. During the early stage of normal production, users should monitor the working condition of coal briquette press for the fear of failures. The lubricating oil in reducer and gear box should be changed for every month.
With three state-level machinery research institutions and more than 50 national patents, Fote Heavy Machinery has established favorable relationship with department of science and technology as well as key universities and colleges. All these enables the leading position of Fote in mining machinery manufacturing industry. Therefore, Fote products are worthy of trust. If you need our products, please click the website and leave messages on it : http://www.woodpelletmillsell.com. Professional personnel in our company will contact with you as soon as possible.
If you need the latest price list, please leave us a message here, thank you! We guarantee that your information will not be divulged to third parties and reply to you within 24 hours.
Tell us your needs, there will be more favorable prices!