Coal Briquette Machine, an Amazing Machine
Coal briquette machine, also named as coal briquetting machine or coal briquette press machine, is mainly used to suppress materials like various powders, scrap, waste residue such as pulverized coal, iron powder, coking coal, aluminum ash, iron filings, iron oxide scale, carbon dust, powdered carbon, slag, gypsum, gangue, sludge, kaolin, active carbon and coke breeze, etc. If you want to have different sizes of coal briquettes or balls, the only way is to change the double rollers of coal briquette machine. The size of ball socket on roller skin is decided by yourself.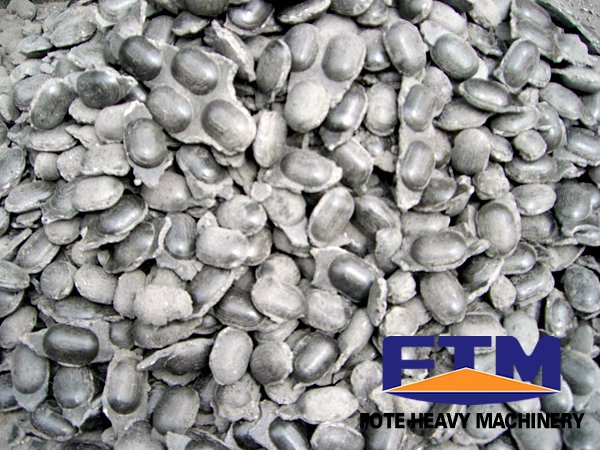 Double rollers of coal briquetting plant are composed of roller skin and roller corn. When you dismantle the double rollers of coal briquette plant, it needs to be noticed that the roller skin should be free of damage. Or else, the roller skin would not be able to work. When you install another double rollers, it needs to make sure that the center points of ball socket are aligned. Or else, the finished coal briquettes or balls would have burrs.
In order to get finished coal briquettes with another size, you can change the existed roller skin with a new one. Then how to maintain the existed roller skin? You should clean it thoroughly without any leavings inside, especially the inside and edge of ball socket. Or else, the leavings would be difficult to be cleaned out and the finished products would be unqualified. After being cleaned, the changed roller skin should be well packaged and put in a dry place for the fear of being rusted after a longer period. If you need our products, please click the website and leave messages on it : http://www.woodpelletmillsell.com. We will give you response quickly.
If you need the latest price list, please leave us a message here, thank you! We guarantee that your information will not be divulged to third parties and reply to you within 24 hours.
Tell us your needs, there will be more favorable prices!