Theory Guidance for Molding Process of Coal Briquette Plant
With the help of adhesive, coal briquette plant can suppress powdered coal with size bellow 6mm into finished coal briquettes with certain shape, size, performance and purpose. The molding process of coal briquette press machine is mainly to change the physical and chemical properties of powdered coals. Based on the coal chemistry and process technology, guided by theories of combustion and heat transfer and judged by the equipment properties and technical principles of corresponding industries of industrial boiler and kiln, powdered coal can become excellent industrial materials and clean energies under the use of coal briquette press machine.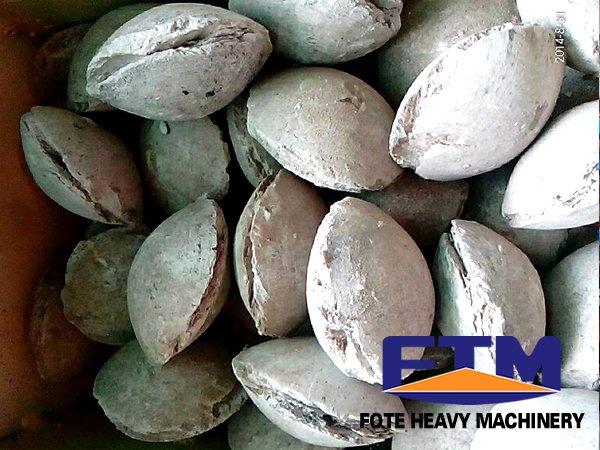 Molding result can be influenced by the exterior factors like cooling air and interior factors like properties of adhesive and coal material. With coarse surface, coal material are poor in wettability while strong in hydrophobicity. During the molding process of coal briquetting machine, coal materials are firstly processed into pellets with certain size and water content inside under certain pressure. Then these pellets stick to each other to make balls under the help of adhesive.
Morality oriented, people will be honest; quality rooted, product will be excellent. As a professional manufacturer of all kinds of briquetting machines, Fote will do whatever it can to satisfy the needs of common users, by virtue of the excellent products, first-class technology, reasonable price and perfect one-stop services. If you need our products and want to know more information about our products, please leave messages on website: http://www.woodpelletmillsell.com or directly email us, we will give you response as soon as possible. If you have any question about our products, leaving messages on website is also OK. Thank you!
If you need the latest price list, please leave us a message here, thank you! We guarantee that your information will not be divulged to third parties and reply to you within 24 hours.
Tell us your needs, there will be more favorable prices!