Maintenance Methods of Cotton Stalks Pellet Machine
Biomass fuel is made of crop straws such as: corn stalks, wheat straw, rice straw, peanut shells, corn cobs, cotton stalks, soybean stem, weeds, twigs, leaves, sawdust and bark. All of the materials can be processed into solid fuel pellet through crushing, pressing, densification and molding. The finished products are clean fuels and the new biomass fuels for generating electricity, and they can also be used in the traditional coal fired boiler to replace coal.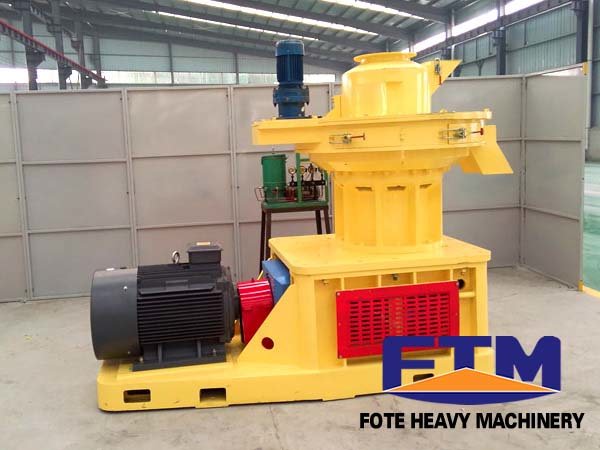 Fote has been researching the technology development and innovation since 2000. We have developed cotton stalks pellet machine, wood particle pellet machine and peanut shell pellet machine. Fote pellet machines have covered Malaysia, Vietnam, Sweden, UK, USA, Germany, Japan, Britain, East Africa and so on.
Daily maintenances include: clean the residue matters on the ring die; regularly inspect pump bearing and add lubricating oil. If there is leaking somewhere, you should repair as soon as possible; check the space between roller and ring die; check the tightness of triangle strapping, and promptly adjust it; clean the floating dust and dirt on the surfaces of equipment; if there is clutter in the materials, stop the machine immediately; when replacing the ring die, die holes need to be first filled with oily materials, so as to ensure the ring die to work in the best condition in later production. Timely maintenance can ensure the stable performance of the pellet, which will bring you more profit.
Fote Heavy Machinery strives to integrate the most advanced technology, high talents and most advanced concept to the development course of the enterprise to provide strongest support for the internationalized step, strategy and development and make sure that customers get the most suitable Fote products.
If you need the latest price list, please leave us a message here, thank you! We guarantee that your information will not be divulged to third parties and reply to you within 24 hours.
Tell us your needs, there will be more favorable prices!