Ways to Choose the Most Suitable Coal Briquette Machine
The coal briquette machine is mainly used in industries like coal briquette, chemical engineering and refractory material, etc. Its remarkable features are great molding pressure and excellent performance. According to the difference of working capacity and raw material, coal briquette machine can be divided into many models. Then how to choose the one that is most suitable for you? Firstly, the quality and performance of coal briquetting machine are of high importance. There are many ways to tell the quality and performance like texture and effect of test run on site, etc.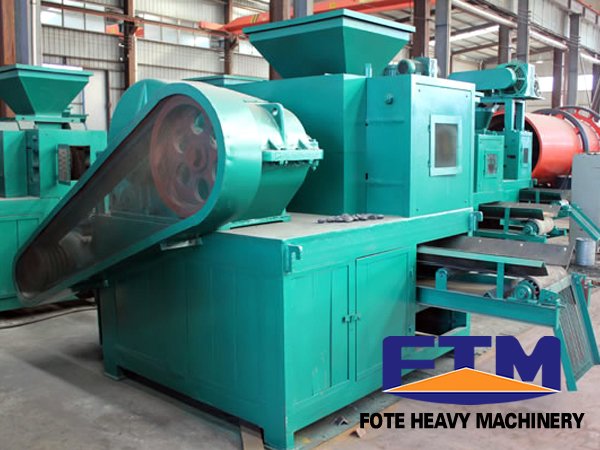 Secondly, you can decide the model you need according to the working capacity. If you want a coal briquetting plant with high working capacity, only one main engine is impossible to finish and it need other auxiliary equipments to work together. Thirdly, you can decide the model according to your desired shape of finished products, like round, oval, square, drop, figure 8, pillow and column egg-shaped, etc.
By virtue of the advanced technology and excellent one-stop services, Fote has the confidence to offer the best products for customers. Take the one-stop service as example. As to the pre-sale service, you will enjoy the humanized or customerized design of products and installation plans made by professional technicians in our company. With regard to the sale-service, we will plan everything well, include the transportation, installation and test run, etc. As for the after-sale service, we have duty to follow the operational situation and offer optional maintenance plans for you. Of course, what I have written about is just a part. If you need our products, please click the website and leave messages on it: http://www.woodpelletmillsell.com. Direct emailing is also OK. We will give you response as soon as possible.
If you need the latest price list, please leave us a message here, thank you! We guarantee that your information will not be divulged to third parties and reply to you within 24 hours.
Tell us your needs, there will be more favorable prices!