Do's and Don'ts for the Vibrating Screen of Coal Briquette Machine
When the vibrating screen of coal briquette machine works, users should notice the following details. Under normal situation, the vibrating screen should operate without any burden. After the long-term use, the vibrating screen of coal briquetting machine would be more or less battered. The wearing condition would influence the screening efficiency. Therefore, timely check is necessary for the fears of uneven feeding and blocking in screen. If there is something wrong with the vibrating screen, users should immediately adjust to keep the screening process run smoothly and normally. Under normal shutdown, the screen of coal briquetting plant should be free of load. During the working period of vibrating screen, rapair is not allowed.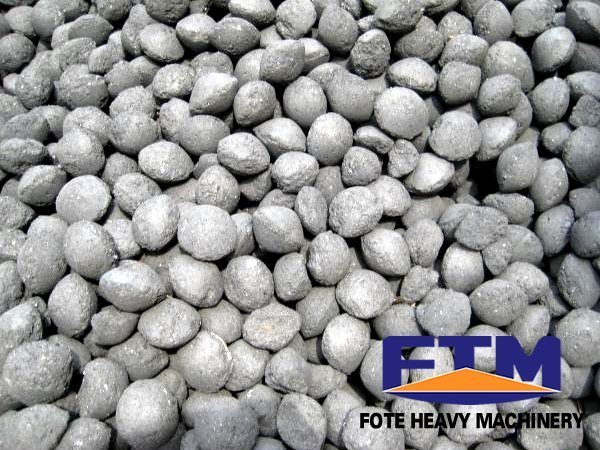 The discharging process of coal briquette plant should be smooth. Area in screen should be free of water. When repairing the vibrating screen, users should shut off all switches. At the same time, someone must be in outside to monitor. During the working process of vibrating screen, triangle-belt should not be dismantled or installed. If there is something wrong with the triangle-belt, users should shut down the coal briquette press machine immediately. What's more, during the manufacturing process of coal briquettes, users should timely notice the situation of wire cables and springs.
Safety devices should be well used and maintained for the safe operation of coal briquette press. As a professional manufacturer of all kinds of briquette machines like coal briquette machine, iron ore fines briquette machine, dry powder briquette press machine, etc, Fote Heavy Machinery owns professional R&D teams, which make enterprises feel relieved and customers satisfied. Want more information? Please click the website and leave messages on it: http://www.woodpelletmillsell.com. We will reply to you as soon as possible.
If you need the latest price list, please leave us a message here, thank you! We guarantee that your information will not be divulged to third parties and reply to you within 24 hours.
Tell us your needs, there will be more favorable prices!