Details for the Debugging Process of Coal Briquette Machine
The debugging process for coal briquette machine not only hammers at judging the technical process but also training the operators. To take the full advantages of debugging process, users of coal briquetting machine should well allocate the personnel for production and command, organize teams for operation, culture and train teams with operational standard and skill. All the above doings are all for the early start of production and much bigger economic benefits. No details, no success. During the debugging process of coal briquetting plant, users should notice the following details.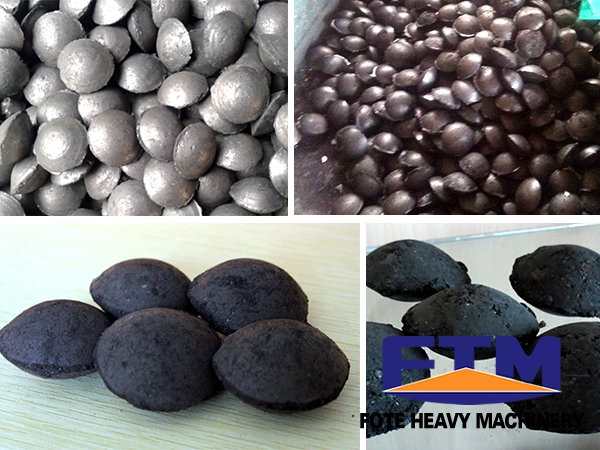 If the test run for whole production line with burden begins, the launching order should start from the latter equipment. Feeding process can not begin until the test run is normal. The feeding amount should gradually increase. Checks in this stage should include the blocking run, electric current and discharging in chute. If any one of them is abnormal, operators should shut down machines in the production line one by one from former to latter. Operation can not begin until the abnormal situation is resolved.
Test run for the production line of coal briquette press should last for 4-8 hours. If there is something wrong with the test run, operators should firstly shut down all machines one by one from former to latter, then check the failures. The time should begin with zero. From production to after-sale services, we always put ourselves in the mindset of customers. We always hold the service tenet of being responsible for every working procedure, every machine and every client. If you need our products, please leave messages on our website: http://www.woodpelletmillsell.com. We will contact with you as soon as possible. Thank you.
If you need the latest price list, please leave us a message here, thank you! We guarantee that your information will not be divulged to third parties and reply to you within 24 hours.
Tell us your needs, there will be more favorable prices!