Factors for Ensuring the Balling Rate of Coal Briquetting Machine
According to the property of coal briquettes, we design the coal briquetting machine featuring in high working capacity, compact structure and even size of finished briquettes. In order to suppress coal material in a short time, we equip the coal briquetting plant with the devices for even feeding and distribution. To ensure the finished briquettes with perfect shape, we install a device in the coal briquette press machine for adjusting the distance between the two press rollers axially and radially. The shape and smoothness of ball socket are important factors for demoulding.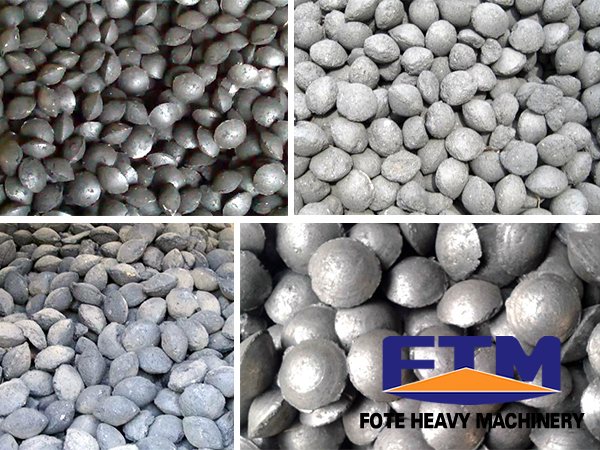 Cooling and delivering the coal briquettes are important factors for ensuring the balling rate. Under the suppression power of 80~100mpa, the finished coal briquettes are still covered with adhesive. Thus the just finished briquettes are poor in intensity. Belt conveyor can not only deliver coal briquettes but also cool them for intensity increase. But corresponding devices for crush prevention should be used to shorten the delivering distance and reduce the falling difference. In order to reduce the cracking chance and improve the balling rate, some users discharge the finished coal briquettes on the belt for powdered coal to deliver them together.
As a specialized manufacturer of briquette machines, like coal briquette plant, dry powder briquette press machine, iron ore fines briquetting machine, etc, Fote will always regard customers as God and strive forward to offer the high-valued products and services for customers. If you need our products and want more information about our products, please leave messages on our website: http://www.woodpelletmillsell.com. We will give you response as soon as possible. Thank you.
If you need the latest price list, please leave us a message here, thank you! We guarantee that your information will not be divulged to third parties and reply to you within 24 hours.
Tell us your needs, there will be more favorable prices!